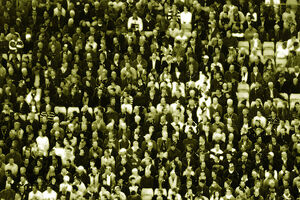 A celebrity acording to Wikipedia is a person "who has a prominent profile in the media implied with stardom, great popular appeal, widely known, prominent or successful in some field, and is easily recognized by the general public." Some examples include:
John Lennon
Michael Vick
Colonel Sanders
Paris Hilton
George W. Bush.
The Nunquam Praeclarus Principle
Nunquam Praeclarus is a Latin phrase that means never famous when translated into English. This principle allows one to look at alternate timelines where the celebrities of our timeline never achieved any form of major notoriety.
Ad blocker interference detected!
Wikia is a free-to-use site that makes money from advertising. We have a modified experience for viewers using ad blockers

Wikia is not accessible if you've made further modifications. Remove the custom ad blocker rule(s) and the page will load as expected.