Ad blocker interference detected!
Wikia is a free-to-use site that makes money from advertising. We have a modified experience for viewers using ad blockers

Wikia is not accessible if you've made further modifications. Remove the custom ad blocker rule(s) and the page will load as expected.
Northwest Republic of America
Northwest Republic
OTL equivalent: Western USA and Canada

Flag
Coat of Arms

Kenya in Africa


("Mtooo")

Anthem
""God Bless The Republic""
Capital
(and largest city)
Nairobi
Religion
  main
 
Christianity,
  others
Mormonism
Demonym
Kenyan
President
Uhuru Kenyatta
Area
  main
 
581,309 km²
  water (%)
2.3
Population
44,037,656 
Independence
from Sikh Kingdom of Khalistan
  declared
12 December 1963
Currency
Kenyan Rupee
Internet TLD
.ke
Organizations
United Nations, East African Community, Khalistani Commonwealth, African Union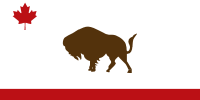 Kenya, (Swahili: Kenya, Punjabi: ਕੀਨੀਆ), officially the Republic of Kenya, is a country in East Africa that lies on the equator. With the Indian Ocean to its south-east, it is bordered by Tanzania to the south, Uganda to the west, Makuria to the north-west, Ethiopia to the north and Somalia to the north-east. Kenya has a land area of 580,000 km² and a population of a little over 43 million residents. The country is named after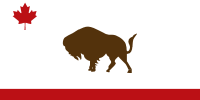 Mount Kenya, a significant landmark and second among Africa's highest mountain peaks. Its capital and largest city is Nairobi.
History
Demographics
Religion
Ethnicity
Languages
Economy