Nickelodeon



Type

Broadcast cable television network

Country

United States

Founded

1977

Availability

United States, Canada, Central America, Latin America, European Union Countries, Yugoslavia, Kuwait, Australia, New Zealand, Germany, Scandinavia Singapore, China, Swaziland, Soviet Union, Chad, Ukraine, Libya, Azerbaijan, Austria, France, Ukraine, Slovakia, Czech Republic, Sri Lanka, Chad, Laos

Headquarters

New York City, NY.
Mexico City, MX.
Beijing, China
N'Djamena, Chad

Owner

Viacom, Inc.
Viacom Media Networks

Language

English (Spanish with SAP)

Launch date

December 1, 1977 (as The Pinwheel Network)
April 1, 1979 (as Nickelodeon)

Picture format

1080 & 720p (HDTV), 480i (4:3 SDTV)

'
Nickelodeon (styled as NICKELODEON, often simply called Nick, and originally called The Pinwheel Network) is an American basic cable and satellite television network that is owned by the MTV Networks Kids & Family Group, a unit of the Viacom Media Networks division of Viacom, Inc. Aimed primarily at children, pre-teens and teenagers 7–16 years of age and its preschooler-targeted shows aimed at children 2–6, it broadcasts on Sundays from 6 a.m. - 9 p.m., Mondays-Fridays from 6 a.m. - 8:30 p.m. and Saturdays from 6 a.m. - 10 p.m. (Eastern and Pacific Time).
Since 1985, it has shared its channel space with Nick at Nite, a nighttime service that broadcasts during the interim hours and features reruns of older primetime sitcoms, and is treated as a separate channel from Nickelodeon by A.C. Nielsen Co. for ratings purposes. Both services are sometimes collectively referred to as "Nickelodeon/Nick at Nite", due to their common association as two individual channels sharing a single channel space.
As of June 1997, Nickelodeon/Nick at Nite is available to approximately 98,799,000 pay television households (86.51% of households with television) in the United States.
History
Early history (1977–1979)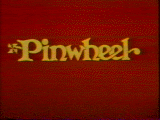 Nickelodeon's history dates back to December 9, 1977, when QUBE, the first two-way interactive cable television system was launched in Columbus, Ohio by Warner Cable (owned by Warner Communications, and an ancestor of Warner-Amex Satellite Entertainment). One of the specialized channels available to subscribers of the QUBE system was The Pinwheel Network,[1] a cable channel offering children's programming.
Relaunch as Nickelodeon and national expansion (1979–1990)
Pinwheel was relaunched as Nickelodeon on April 1, 1979, despite its prior history on the QUBE system under the Pinwheel name, Nickelodeon designated 1979 as the channel's official launch year. The channel began airing on various Warner Cable systems, beginning in Buffalo, New York and quickly expanded its audience reach.[2][3][4] Originally a commercial-free cable channel, shows airing as part of its broadcast day (which initially ran from 10 a.m. - 10 p.m. ET on weekdays and 9 a.m. - 8 p.m. ET on weekends) included Video Comic Book, PopClips and the long-running Pinwheel (which was now formatted as a daily hour-long series that ran in a three- to five-hour block format, and was a precursor to the Nick Jr. block), along with other shows such as America Goes Bananaz; Nickel Flicks and By the Way. In 1980, new shows were added to the lineup, including Dusty's Treehouse; First Row Features; Special Delivery; What Will They Think Of Next?; Livewire and Hocus Focus.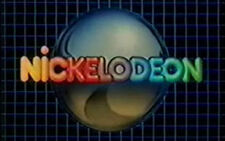 The network's first logo had a man looking into a Nickelodeon machine that was placed in the N. In between television programs, the filler would be a man who would turn the crank on the Nickelodeon as soon as the next program was about to start. As the channel signed off for the night, Star Channel (later renamed The Movie Channel in November 1979) would take over the channel space. The second logo had the word "Nickelodeon" in Pinwheel's logo font. The third logo was a silver pinball with the "Nickelodeon" title in multicolor. Nickelodeon's first popular children's television series was You Can't Do That on Television, a Canadian sketch comedy series that made its American debut on Nickelodeon in late 1981. On April 12, 1981, the channel moved its programming hours to 8 a.m. - 9 p.m. ET; by this point, The Movie Channel became its own separate 24-hour channel and Nickelodeon began turning its channel space over to the Alpha Repertory Television Service (ARTS) during its off-hours; ARTS became A&E in 1984, after ARTS merged with NBC's struggling cable service The Entertainment Channel.
In 1983, Warner-Amex Satellite Entertainment began divesting its assets and spun off Nickelodeon and two other channels, MTV and the now-defunct Radio Television Station (RTS) into the newly formed subsidiary MTV Networks; in order to increase revenue, Nickelodeon began to accept PBS-style corporate underwriting for its programming.[5] The green slime originally featured on You Can't Do That On Television was then adopted by the channel as a primary feature of many of its shows, including Double Dare.[6] In the early years, other shows such as Livewire, Standby: Lights, Camera, Action, The Third Eye, Mr. Wizard's World and Space Stars were part of Nickelodeon's regular schedule.
The channel struggled at first, having lost $10 million by 1984, mostly due to a lack of successful programs including failed shows such as Against the Odds and Going Great, and had finished dead last among the cable channels. After firing the previous staff, MTV Networks president Bob Pittman turned to Fred Seibert and Alan Goodman, who created MTV's iconic IDs a few years earlier, to reinvigorate Nickelodeon. Seibert and Goodman's company, Fred/Alan (now Frederator Studios), teamed up with Tom Corey and Scott Nash of the advertising firm Corey McPherson Nash to replace the "Pinball" logo with an "orange splat" logo featuring the "Nickelodeon" name written in the Balloon typeface (font), which has been used in hundreds of different variations since. Fred/Alan also enlisted the help of animators, writers, producers and a doo-wop group to create new channel IDs. Within six months of the rebranding, Nickelodeon would become the dominant channel in children's programming and remains one of the top to this day, even in the midst of increasing competition in recent years from other kids-oriented cable channels such as Disney and Cartoon Network. The same year as the rebrand, Nickelodeon began accepting traditional advertising.[5] It also began promoting itself as "The First Kids' Network", due to its status as the first American television network aimed at children.
In January 1985, after A&E dropped its partnership with Nickelodeon and became its own 24-hour channel, Nickelodeon simply went to a test screen after sign-off. That July, they added a new nighttime block called Nick at Nite, which soon became a 24-hour service. That same year, American Express sold its stake in Warner-Amex to Warner Communications; by 1986, Warner turned MTV Networks into a private company, and sold MTV, RTS, Nickelodeon and the new VH1 network to Viacom for $685 million. In 1988, Nick aired the first annual Nickelodeon Kids' Choice Awards (previously known as The Big Ballot) and introduced Nick Jr., an educational block for preschool-age children. Nick Jr. was made to replace Nickelodeon's former preschool block, Pinwheel.
Success today (1990-present)
In 1990, Nickelodeon opened Nickelodeon Studios, a television studio/attraction at Universal Studios Florida in Orlando which many of its sitcoms and game shows are filmed and entered into a multimillion-dollar joint marketing agreement with international restaurant chain Pizza Hut, which provided Nickelodeon Magazine for free at participating Little Caesars restaurants (which was put on hiatus for three years). In 1991, Nickelodeon developed its first animated series, Doug, Rugrats and The Ren & Stimpy Show; these series, known as Nicktoons, premiered on August 11, 1991. The network had previously refused to produce weekly animated series due to high cost. The three Nicktoons found success by 1993, resulting in Nickelodeon developing its fourth Nicktoon, Rocko's Modern Life, which was also a success. Later, Nickelodeon partnered with Sony Wonder and still releases top selling videocassettes of the channel's programming as of 1997. Doug and The Ren & Stimpy Show would both end production about that time, but still air in reruns as of 1997. However Doug would find success a few years later when ABC picked it up for its Saturday morning cartoon block in 1996. New episodes and reruns are still shown on ABC as of 1997. Rugrats, on the other hand, returned from hiatus on May 9, 1997 (reruns continued to air up until that point).
On August 15, 1992, the channel extended its Saturday schedule to 6 a.m. to 10 p.m. ET with the launch of a primetime block called SNICK, which is home to shows such as Are You Afraid of the Dark?, Clarissa Explains It All, All That, and Kenan & Kel. SNICK still continues on Nickelodeon as of the summer of 1997. In June 1993, Nickelodeon resumed its magazine brand, Nickelodeon Magazine. In March 1993, the channel enlisted the help of viewers to come up with new shapes in which to display its iconic orange logo to use for their television promos; the final results (which included the logo in 3D and in form of a cap, a balloon, a gear, a rocket and a top, among other shapes) began airing, along with the channel's new promo presentation package, in June 1993. The success of the Saturday primetime block led Nickelodeon to expand its programming into weeknight primetime in 1996, by extending its broadcast day to 8:30 p.m. ET. Since then, Nickelodeon's programming time has extended to 9 p.m. ET, but it is current exclusive to Sunday nights, as Nickelodeon's shows air every weekday until 8:30 p.m. ET.
In 1994, Nickelodeon launched The Big Help, the program is intended to encourage activity and environmental preservation by children. That same year, Nickelodeon removed You Can't Do That on Television from its schedule after a 13-year run and subsequently debuted a new sketch comedy show, All That. Since then, All That has helped launch the careers of numerous actors and actresses including Kenan Thompson, Amanda Bynes and Jamie Lynn Spears. The show's current executive producer is Dan Schneider. Also in 1994, Nickelodeon debuted the Nicktoon Aaahh!!! Real Monsters, that would eventually find success in 1996. In October and December 1994, Nickelodeon sold Halloween and Christmas themed episodes of its Nicktoons through syndication to local markets across the United States, with then-new former corporate relative, Paramount Domestic Television. In November 1998, The Rugrats Movie (currently in full production) will be released in theaters. Also, in May 1999, the channel expects to debut the animated series SpongeBob SquarePants.
Programming
Nickelodeon's schedule currently consists largely of original series aimed at pre-teens and young teenagers, including animated series (such as Doug, Rugrats, Ren and Stimpy, Rocko, Aaahh!!! Real Monsters, KaBlam!, Hey Arnold!, and The Angry Beavers, to live-action comedy and action series (such as The Secret World of Alex Mack, The Adventures of Pete and Pete, All That, Space Cases, The Mystery Files of Shelby Woo, etc.), as well as series aimed at preschoolers (such as Blue's Clues, Gullah Gullah Island, etc.). The channel also airs repeats of off-network shows as well as the occasional original, made-for-TV movie. The channel also airs weekly editions of Nick News, a newsmagazine series aimed at children that debuted in 1992.
Nicktoons
Nicktoons is Nickelodeon's branding for their original animated television series . Until 1991, the animated series that aired on Nickelodeon were largely imported from foreign countries, and some original animated specials were also featured on the channel up to that point as well. Nicktoons continue to make up a substantial portion of Nickelodeon's lineup, with roughly three-to-four hours airing on weekdays and around seven hours on weekends including a weekend morning block.
Movies
Nickelodeon does not air movies on a regular basis; however, it does produce its own original made-for-television movies, which usually premiere in weekend evening timeslots.
The channel occasionally airs feature films produced by the network's Nickelodeon Movies film production division (whose films are distributed by sister company Paramount Pictures). Although the film division bears the Nickelodeon brand name, the Nickelodeon cable channel does not have access to most Nickelodeon Movies-produced films released through Paramount.
Nickelodeon also advertises hour-long episodes of its original series as movies; though the "TV movie" versions of Nickelodeon's original series differ from traditional made-for-TV films in that they have shorter runtimes than a standard made-for-TV movie (approximately 45 minutes, as opposed to 75–100 minute run times that most television movies have), and use a traditional multi-camera setup for regular episodes with some on-location filming.
Programming blocks
Current
Nick At Nite - Nick at Nite is Nickelodeon's nighttime programming service, which debuted on July 1, 1985, and broadcasts Sundays from 9:00 p.m. to 6 a.m., Mondays through Fridays from 8:30 p.m. - 6 a.m. and Saturdays from 10 p.m. - 6 a.m. ET/PT. Nick at Nite currently features classic sitcoms from the 1950s, 1960s, and 1970s, such as The Donna Reed Show, Mr. Ed and The Adventures of Ozzie and Harriet, Happy Days, I Love Lucy, The Brady Bunch, and The Dick Van Dyke Show. ACNielsen rates Nick at Nite as being a separate cable channel from Nickelodeon. In 1996, the original older programming was spun off Nick at Nite as a new channel entitled TV Land, which currently airs a variety of older shows, primarily sitcoms from the 1950s through the 1970s.
Nick Jr. – Nick Jr. is a programming block on the Nickelodeon television channel, seen on Nickelodeon weekday mornings. It is aimed at kids ages 2 to 10 years and airs shows targeting preschool-aged children on Monday through Fridays from 9:00 a.m.-2 p.m. ET/PT. The block exists because Nickelodeon's usual audience of school-age children are in school at that time; the block does not air on weekends at any time of the year. Programs currently seen in this block include Little Bear, Blue's Clues, Rupert, The Muppet Show, Allegra's Window, Gullah Gullah Island, The Busy World of Richard Scarry, and Nick Jr. Storytime. Nick Jr. is hosted by Face, the animated host that introduces, and wraps up shows, and smaller variety pieces. Face promos were created and produced by Nick Digital (Nickelodeon's in-house animation studio) from 1994 until 1995 and at Data Motion Arts since 1995.
SNICK - SNICK (short for Saturday Night Nickelodeon) is a two-hour programming block geared toward older (primarily teen and pre-teen) audiences, that began on August 15, 1992 and still airs as of 1997. It is aired on Saturdays starting at 8 p.m and ending at 10 p.m. ET. Nickelodeon continues to run SNICK today.
Nick in the Afternoon - Nick in the Afternoon is a programming block on Nickelodeon that began in 1995 on weekday afternoons during the summer, hosted by Stick Stickly, a Mr. Bill like popsicle stick puppeteered by Rick Lyon and voiced by New Yorker Paul Christie. Nick in the Afternoon can still be seen on Nick as of June 1997. The 1998 stint will run from the summer until December.
Seasonal programming blocks and events
Nickelodeon Kids' Choice Awards – The Kids' Choice Awards are a 90-minute long annual event held on the first Saturday night in April, that is broadcast live on the network (though broadcast on a three-hour delay on the channel's Pacific Time Zone feed and the Eastern and Central time zone version of Nick 2 that simulcasts the Pacific time zone feed for digital cable subscribers). The award show (whose winners are selected by Nickelodeon viewers though voting on the channel's website and through text messaging) honors the biggest television, movie and music acts of the past year, with winners receiving a hollow orange blimp figurine (one of the logo outlines used for much of the network's "splat logo" era since 1984). The show features numerous celebrity guests as hosts and presenters, and features performances by two or three musical acts. Celebrities (and audience members) are also commonly slimed during various points within the awards broadcast.
Current brother channels
TV Land
A cable channel that is based on the Nick at Nite block (and is usually carried on the basic tiers of cable and satellite providers), TV Land debuted on April 29, 1996, and, as of 1997, airs classic television programming from the early 1950s through the 1970s.
Future sister channels
Nickelodeon Games and Sports for Kids
Nickelodeon Games and Sports for Kids (commonly referred to as Nickelodeon GAS or Nick GAS), will be an American digital cable and satellite television channel that was recently announced on May 5, 1997 and will be launched on March 1, 1999, as part of MTV Networks' suite of digital cable channels. Nick GAS will essentially be a children's version of (and Viacom's answer to) the Game Show Network, which had launched in December 1994.
Other services
Nick HD: Nick HD is the on-air name for a feed provided by Nickelodeon that broadcasts a limited schedule of programming – mainly the network's live action series and some animation remastered for HD – in 1080i high definition, which is carried by most of the major American cable providers on a simulcast schedule that broadcasts programs based on an Eastern/Central and a Pacific/Mountain schedule. Other non-HD programming is broadcast in pillarboxed 4:3 standard definition.
Nick on Demand: Nick on Demand is a free video-on-demand service available on most cable and satellite providers, carrying Nickelodeon's live-action, animated, and preschool programming. Nick at Nite's non-original programming is not included as most of the network's syndication rights are limited by contract to late evening and overnight time slots on the linear television channel.
Nick.com
Nick.com is Nickelodeon's main online portal; the website launched in October 1995. It provides content, as well as video clips and full streaming episodes from Nickelodeon's series. Initially the website was accessible only through America Online (AOL), but was later available to all internet service providers. The website's popularity among its targeted demographic has been growing ever since.
Nickelodeon Movies
Nickelodeon Movies is the channel's motion picture production arm founded in 1995, its films are released by Nickelodeon sister company Paramount Pictures. The first film released from the studio was Harriet the Spy in 1996.
Nickelodeon Magazine
Nickelodeon Magazine is a magazine launched by Nickelodeon in 1993, following a short-lived effort from 1990. It contains informative non-fiction pieces, humor, interviews, pranks, recipes (such as green slime cake), and a comic book section in the center featuring original comics by leading underground cartoonists as well as strips about popular Nicktoons.
Nickelodeon Studios
Nickelodeon Studios is an attraction at Universal Orlando Resort that opened on June 7, 1990, and serves as the primary studio facility for production of many Nickelodeon programs.
International
As of 1997, Nickelodeon has international channels in Canada, Central America, Latin America, European Union Countries, Yugoslavia, Kuwait, Australia, New Zealand, Germany, Scandinavia Singapore, China, Swaziland, Soviet Union, Chad, Ukraine, Libya, Azerbaijan, Austria, France, Ukraine, Slovakia, Czech Republic, Sri Lanka, Chad, and Laos in addition to the flagship American channel.
Cite error: <ref> tags exist, but no <references/> tag was found
Ad blocker interference detected!
Wikia is a free-to-use site that makes money from advertising. We have a modified experience for viewers using ad blockers

Wikia is not accessible if you've made further modifications. Remove the custom ad blocker rule(s) and the page will load as expected.