June 27, 2015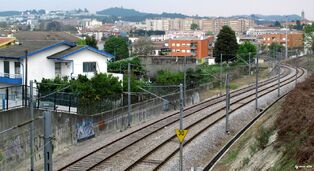 GANDRA, PORTUGAL
- Today, a Portuguese gun owner is facing murder charges, as well as firearms discharge charges by police after fending off masked intruders in his home.
At 3:31 AM, in the city of Gandra, Fernando Coval woke up to sounds of banging. By the fifth bang, which was the sound of his front-door being kicked down by masked intruders carrying burlap sacks and an axe, Coval reached into his closet, containing his firearms to grab his IWI Jericho 941 (an Israeli-made pistol), then opened up his case containing the ammunition, loaded the pistol up and fired at the intruders. 
One of them was injured in the leg, and other two ran off. However, when Coval showed the police the surveillance, he did not receive a standing ovation, neither did he receive a pardon from any firearms violations. Instead, he was arrested, and charged with first-degree murder and firearms discharge violations.
Special Units of the Portuguese National Police were called, to confiscate all of his firearms - and his license was immediately revoked.
Currently, Portuguese firearms laws are less restrictive than other western European nations. However, self-defense is not considered a legal reason for owning a firearm. 
According to the police chief who led the Special Units raid, Juan Cortiz said, "What Fernando did, is vigilantism. He should have retreated, locked the door, and called us. We do not tolerate firearms vigilantism, and he will pay the price."
Many firearms enthusiasts accused the Portuguese police of pursecuting the criminal. However, Cortiz is refuting that, stating that the criminals who broke into Coval's home are going to receive harsh punishments.
"Many people say that we like criminals, that's simply not true. These four criminals who broke into Coval's home, are going to get what they deserve. They have been caught, and interrogated. But what Coval did with his firearms is not acceptable."
Coval owned not only a IWI Jericho 941, but also a Glock G21, Smith & Wesson .357, as well as two shotguns, a Remington 1100 and a Mossberg 500 - two very popular shotguns. These are now en route to the PNP's National Firearms Center to be observed, and after the investigation is finished, to be destroyed.
This has caused outrage within the firearms community, and perhaps - a possible petition and resistance to Portugal's laws regarding self-defense with a firearm may just start. 
Ad blocker interference detected!
Wikia is a free-to-use site that makes money from advertising. We have a modified experience for viewers using ad blockers

Wikia is not accessible if you've made further modifications. Remove the custom ad blocker rule(s) and the page will load as expected.