October 16, 2015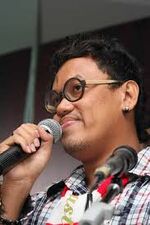 JAKARTA, INDONESIA
- The "
New
"
Eat Bulaga! Indonesia
on ANTV is no more, long past as the Indonesian franchise of the Philippines' most successful and longest-running noontime variety show
Eat Bulaga!
begins the third chapter in its journey within Indonesian television.
Six days ago, it was confirmed from the horse's mouth itself that Eat Bulaga! Indonesia would be returning to SCTV, after the show aired its last episode on ANTV on September 30, 2015. It's not that the show had bad ratings, it had very successful ratings on ANTV, however the main host, Uya Kuya revealed that there was too much negative backstage drama and that the show just "didn't feel" like what it was back in 2012 when it first debuted.
Over the past couple weeks, casts from Eat Bulaga! Indonesia, as well as executives from TAPE Inc., the parent developer of both Eat Bulaga! in the Philippines and Indonesia, had been revealing bit by bit of what is to expect from this third incarnation.
One of the things we found out is that wonderful mix of the new and original hosts. Bianca Liza, Rio Indrawan and Rian Ibram from the original show were touched when they found out that Uya Kuya, the show's main host was returning to SCTV and wanted to return, which Uya Kuya openly welcomed. However, the show's second incarnation also had some great talents to offer. Shaheer Sheikh, Vin Rana, Nita Sofiani and Tengku Dewi Putri, all agreed to switch to SCTV and end their ANTV contracts to remain part of the cast, as loyalty for the show; much like the way Uya Kuya, Farid Aja and Reza Bukan did when the show went to ANTV. Leo Consul, who actually happens to be a Filipino, also confirmed a return, which should be a delight for Filipino fans as well as his family back in Pangasinan. Consul was part of the original host, but left the show in 2013, which his co-hosts showed a negative reaction to, and
were seen in legit tears on-stage. New hosts include Mariam Yosef from Malaysia, and Enrique Sandoval from the United States.
A picture means a thousand words, yesterday, a photo was finally released with the completed cast with the caption, "We're back! We are ready! See you in November!".
Uya Kuya said that he was glad to have the original back, and mixing with new hosts, believed that this was the best group to give Indonesian audience a time of their lives.
He said, "This is really great, I'm thankful to have a cheerful and supportive cast. Some of the original hosts, like Rian Ibram, Leo Consul, Bianca Liza and Rio Indrawan, it's so nice to be working with them again. When you combine them with other talents of Vin Rana, Shaheer Sheikh, Nita Sofiani and Tengku Dewi Putri from the show's second airing, I believe this is truly the best combined team. You take the best from the one side, the best from the other, and work them together. I believe that our time with ANTV was more like a part of our search, to get the best, the most loyal, those who want to deliver happiness to the Indonesian people."
Uya Kuya however doesn't wanna ruin the surprise, and says he won't reveal too much more when asked what segments would be included in the show.
His response was, "I can't answer that. People will get a chance to see what we have to offer when they watch. I've revealed all there is to reveal, I've felt like I've kinda revealed too much already. We don't want to ruin it for people. We're still very busy at the moment, to ensure that on November, we give the fans one heck of a show."
Eat Bulaga! Indonesia returns to television on SCTV on November 1, at 2:30 PM (WIB), and 3:30 PM Philippine time.
Ad blocker interference detected!
Wikia is a free-to-use site that makes money from advertising. We have a modified experience for viewers using ad blockers

Wikia is not accessible if you've made further modifications. Remove the custom ad blocker rule(s) and the page will load as expected.