July 9, 2015
LONDON, UNITED KINGDOM
- Today days, British Prime Minister David Cameron advocated the use of self-defense with a firearm, something that is severely restricted, nearly "illegal" in the United Kingdom. While gun owners, in Britain and worldwide are praising Cameron's attempt, opposing parties, mostly left-wing parties are showing their opposition.
Harriet Harman, the leader of the Conservative Party's main opposition, the Labour Party said, "What the Prime Minister is advocating is not right. Using firearms for self-defense is an American obsession."
Zainab Alturki, the leader of the Equality Party said, "The Prime Minister I believe is just getting a little obsessed with his guns. What he is promoting is illegal. It is up to the government to protect the citizens, not the citizens themselves and to say that citizens can use firearms for self-defense just exposes a weak government. I think he needs to calm down, that's just not what firearms are used for here in the country. They are used for sport-shooting and pest-control, with that comes responsiblity."
Alturki also said that gun ownership, with a self-defense as a reason is a "white privilege" tradition.
"The use of firearms for self-defense is a product of white privilage, and white supremacy. We rid this country of that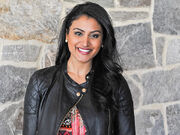 culture ages ago."
Priya Zahra, the head of the British Coalition to End Gun Violence said, "I am appalled by what the Prime Minister is suggesting, and I hope it doesn't come to reality. Now British gun owners are gonna have the mentality to shoot whoever trespasses their property. This mythical Castle Doctrine is a blasphemy of American influence, and an American invention. It's not the English way. Here, we have laws, rules and established ways of ensuring a secure and safe society. We have a police force that people can call if somebody trespasses their property."
Ironically, the usual global gun control advocates, people like Piers Morgan and Princess Razia bint Fahad have been eerily silent. It is likely that they are waiting to see what the Prime Minister actually does. 
Ad blocker interference detected!
Wikia is a free-to-use site that makes money from advertising. We have a modified experience for viewers using ad blockers

Wikia is not accessible if you've made further modifications. Remove the custom ad blocker rule(s) and the page will load as expected.