Ad blocker interference detected!
Wikia is a free-to-use site that makes money from advertising. We have a modified experience for viewers using ad blockers

Wikia is not accessible if you've made further modifications. Remove the custom ad blocker rule(s) and the page will load as expected.
History of Rome-After Ætas ab Brian

These nations exist in the late 22nd centry AUC (early-mid 15th century)
Evropa
Roman Empire European provinces
Prusenia
Poland (Polsta)
Rossja Union (Sondinie Rossja)
Republic of Novgorod (conditional independence from Rossja)
Cirmi-Colo Confederacy
Penno
Asia Minor
Magan Cilaf (Imamate al-Magan)
United Arabic Republics (Respublicai Contextum Arabius)
Asia (Vlterior)
Nepal (conditional independance from Xun Sinica)
Sayam (Ciam)
-CM- Khmer Regions
Vlterior Avstralis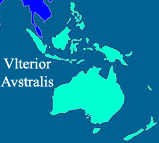 Roman Empire Ulterior Australis Provinces
Manyai
Banua
Po-ri
Sabah
Republic of Takashima (Borneo)
Celeba
Papua Republic
Chuyoshoto (Hawaii)
Anabas Federal Republic of Islands (Respublica Foederiolis)
Neptunia
Terra Nova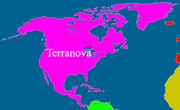 Roman Empire Terranova Provinces
Cuashium Confederation (Cofederiolis)
Nupiatica
Cuscalan
Nequepo
Charao
Acahalinca
Coclan
Terra Nova Avstralis
Mapyuchi
Kyno (or Cyno)
Chachapoyas Kingdom (Reginvm)
Paryu
Chimud
Huari Kingdom (Reginvm)
Athodyusu
Kundynamara
Africa
Roman Empire Africa Provinces
Madagascar
Monomotopai
Mandai Empire
Mali Principalities
Rhodesia
Kingdom of Zambezi
Qaniras Kingdoms
Swatiya
Congo
and probably a bunch of others for Africa!
Defunct Countries of Importance
West Asia/East Europe
Hun Empire 1180s(431+)-1210s(457+)
(Neo-/)Pogurez Cilaf 1470's(720+)-1610's(857+), 1690's(937+)-1770's(1025+)
(Feudal) Republic of Novgorod ~1610's(857)-2131(1378)
Beyrusik 2170(1417)-2171(1418)
Asia Minor
Media (Adiabene) 793(40)-870(117)
Mossalnan Cilaf 1410(657)-1430s(679+)
Central Asia
Djagatai Khanate 2047(1294)-2156(1403)
South Asia
East Asia
Dai Ön Yeke Sinica 2047(1294)-2121(1368)
Southeast Asia
Dai Viet 1800(1047)-2190(1437)
North Terranova
Central Terranova
Totonic Empire 1594(841)-1949(1196)
Africa
Ptolemaic/Egyptian/Eastern Empire 448(-305)-756(3)
---