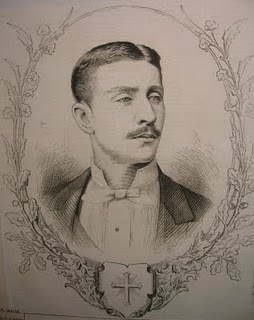 Napoleon IV, Napoléon Eugène Louis Jean Joseph (16 March 1856- 23 September 1922) was Emperor of France and Catalonia. He became the ruler of the Empire of France and Catalonia upon his father's death.
Titles and styles
Crown Prince Louis Napoleon ,1856-1894.
Napoleon IV, by the Grace of God,Emperor of France and Catalonia, King of Jerusalem and Corsica and Emperor of all the French realms

Ad blocker interference detected!
Wikia is a free-to-use site that makes money from advertising. We have a modified experience for viewers using ad blockers

Wikia is not accessible if you've made further modifications. Remove the custom ad blocker rule(s) and the page will load as expected.