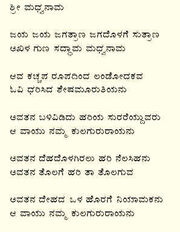 The Naman Empire is a nation in central Africa. It is one of few locked nations, as well as many. It is also the most Oil lands in the World. It is first row in the League of Countries. It is ruled by a Grand Chieftain and his Royal Council. Each inherits their right by family.
Statistics
Capital: Watchut
Official Language: Naman,
Other Languages: Spanish, Portuguese, Afrikaans
Type of Government: Magellenic Absolute Monarchy.
Grand Cheiftain: Derlock Gemmet
Population: 800,000 (By 2010)
Established: 1599
Currency: Pula
Religion: 63% Roman Catholic, 33% Anglican, other 3%
Ad blocker interference detected!
Wikia is a free-to-use site that makes money from advertising. We have a modified experience for viewers using ad blockers

Wikia is not accessible if you've made further modifications. Remove the custom ad blocker rule(s) and the page will load as expected.