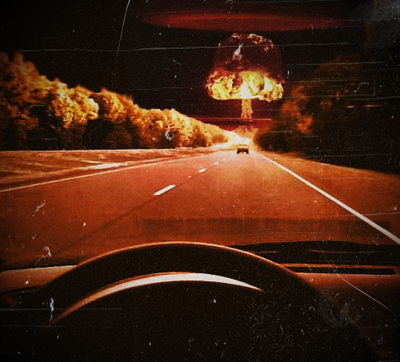 On January 1, 2000, the world as 6.1 billion people knew it came to an end. The appearance of the Y2K bug, which in turn caused uncontrollable nuclear launches from the West Coast, annihilated the Earth. This accidental exchange unleashed an international retaliatory nuclear barrage, plunging the world into nuclear war. By the time the ash had settled, billions were dead and much of the world was in ruins. Electronics were fried, cities obliterated and entire lifestyles were permanently affected. This is the world of 
Millennia.
UDN News
November 24, 2013 - Angola bans Islam 

LUANDA, Angola - Angola has banned the religion of Islam today, initiating the destruction of mosques everywhere in the country, including in the territory the UDN recognizes as the territory of Lunda Tchokwe. This banning of a widely-held belief system and the breaching of internationally recognized authority has disqualified Angola from UDN membership as long as such a law stands.
November 23, 2013 - Turkmenistan joins the United Democratic Nations 


GAZA CITY, Palestine - Turkmenistan's application has been accepted by the United Democratic Nations. Although Turkmenistan has banned three political parties, the United Democratic Nations recognizes that Turkmenistan acts as a de facto single-party state rather than de jure, and therefore qualifies as a democracy.
November 22, 2013 - United States commemorates 50th anniversary of Kennedy assassination 
WHITE SULPHUR SPRINGS, United States - At the capital today, President Holt delivered a speech that commended Kennedy's efforts to stop nuclear annihilation, and how his efforts could've been used today.
November 21, 2013 - Truck bomb in Diyala kills 31 
SADIYAH, Diyala - 31 have died in Diyala after a truck bomb exploded in the town's vegetable market. The Diyala government has issued a statement that pins the attack on Iraqi soldiers. Iraq has not responded to this accusation.
November 20, 2013 - Ten Egyptian occupation soldiers die in suicide blast
AL-ARISH, Sinai - ten Egyptian soldiers who were part of the Sinai occupation force have died in a suicide bomb attack by a member of the internationally recognized terrorist organization Sinai National Army.
November 19, 2013 - IES attack leaves 19 dead 
 BELEDWYNE, Somalia - The Islamic Emirate of Somalia has attacked the border town of Beledwyne in Somalia, which has recently been liberated by the Republic of Somalia. 19 have been reported dead so far.
November 18, 2013 - Train crash in Egypt kills 20 

 GIZA, Egypt - At least 20 people have died after a train collided with a minibus within the city limits of the capital of Giza.
November 17, 2013 - Plane crash in Tatarstan kills 50 
KAZAN, Tatarstan - An Tatarstan Airlines Boeing 737 has crashed near the city of Kazan in Tatarstan, killing 50 people.
November 16, 2013 - Turkmenistan applies for UDN membership 

 ASHGABAT, Turkmenistan - The Mejlis of Turkmenistan has submitted an application to the United Democratic Nations for membership. Although Turkmenistan does qualify as it is a democracy and is without nuclear weapons, its membership may be rejected due to its de facto single party status and its banning of multiple political parties.
November 15, 2013 - The Gambia severs diplomatic relations with Taiwan 

SEREKUNDA, The Gambia - The Gambia has severed diplomatic relations with the Republic of Taiwan today. Although the President of the Gambia has not commented on the matter, it is believed this severing of ties is related to Taiwanese President Ing-wen's newly aggressive stance towards the nearby Free State of China.
November 14, 2013 - 21 Sunnis killed in Tikrit 30px TIKRIT, Saladin - 21 Sunnis have been reported killed after a car bomb exploded in the capital of the Republic of Saladin, Tikrit. No terrorist organization has taken responsibility.
November 13, 2013 - Kurdistan announces the Syrian Kurdistan plan 

 ARBIL, Kurdistan - President Talabani has announced today that the Republic of Kurdistan plans to rid Syrian Kurdistan of its post-nuclear ailments. The plan is expected to be completed by 2020, after which Kurdistan will annex said land.
November 12, 2013 - The United Democratic Nations is founded 

GAZA CITY, Palestine - The United Democratic Nations, a replacement for the failure of the United Nations, has been formed in Gaza City. Their stated aims are promoting democracy, human rights, world peace, and nuclear non-proliferation. There are ten founding members: Central African Republic, East Turkestan, Ireland, New Zealand, Palestine, Sul, Ukraine, the United States, Western Sahara, and Zanzibar. Secretary-General Riyad Mansour has said that he hopes many more nations will join the UDN in their endeavor.