Information about Military-related topics in the King of America timeline.
United States
United States Army
The United States Army is the primary ground-based fighting force of the United States and has a force of 800,000 active-duty personnel and 950,000 reserve and National Guardsmen; effectively making it the largest branch out of all the United States' armed forces.
History
The United States Army the dominant fighting force in most of the U.S.' wars prior to the 20th century, namely the Franco-American War, the Canadian Revolutionary War, and the First and Second American Wars.
United States Marine Corps
History
The U.S. Marine Crops partook in many operations during World War II, such as the D-Day landings and the Cuban Campaign; both of which during 1944. The Marines were slated to invade Australia and New Zealand, however the operation was called off with the surrender of the United Kingdom.
Training
The Marines have three training sites
MCRD Henderson (New Jersey)
MCRD San Diego (California)
MCRD Guantanamo Bay (Cuba)
United States Air Force
Germany
German Army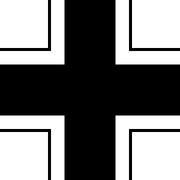 German Air Force
Confederate States
Confederate States Army
Confederate States Marine Corps
Confederate States Air Corps
United Kingdom
British Army
Royal Marines
Royal Air Force
Russia
Japan
Ad blocker interference detected!
Wikia is a free-to-use site that makes money from advertising. We have a modified experience for viewers using ad blockers

Wikia is not accessible if you've made further modifications. Remove the custom ad blocker rule(s) and the page will load as expected.