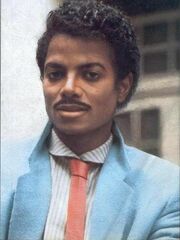 Michael Jackson was born on August 29, 1958, the eighth of ten children in an African American working-class family who lived in a small 3-room house in Gary, Indiana, an industrial city near Chicago. He had three sisters: Rebbie, La Toya, and Janet, and five brothers: Jackie, Tito, Jermaine, Marlon, and Randy. A sixth brother, Brandon, died shortly after birth.
In 1964, Michael and Marlon joined the Jackson Brothers a band formed by brothers Jackie, Tito, and Jermaine as backup musicians playing congas and tambourine. Jackson later began performing backup vocals and dancing. When he was eight, Jackson began sharing the lead vocals with his older brother Jermaine, and the group's name was changed to The Jackson 5. The band toured the Midwest extensively from 1966 to 1967, frequently performing at a string of black clubs known as the "chitlin' circuit", where they often opened stripteases and other adult acts. In 1966, they won a major local talent show with renditions of Motown hits and James Brown's "I Got You (I Feel Good)", led by Michael.
P.O.D
Even though the group lost the August 13, 1967, competition during the Amateur Night showdown at Harlem's Apollo Theater; Gordon Keith offered a record deal with his local Steel town label, and the group began making their first and only recordings in October 1967. Their first single, "Big Boy" was released in January 1968 and became a regional hit. This was followed by a two other singles, "We Don't Have to Be Over 21 (To Fall in Love)" and "Let Me Carry Your School Books". On March 18, 1968 Michael's mother Katherine filed for divorce on the grounds that his father Joseph was unfaithful and a threat to the welfare of the children. The failure to win Amateur Night and the pending divorce sealed the lid on the musical aspirations of the Jackson 5. (It is interesting to note that Michael's little brother Randy and his three sisters all pursued a singing career, with La Toya's being the most successful.)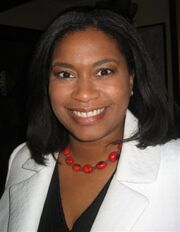 When the custody of her children was secured Katherine forced Jackie, Tito, Jermaine, Marlon, and Michael to forget music and to divulge into schoolwork instead. Michael credits her style of upbringing as playing a large role in his success as a lawyer. Michael graduated in the top of his High School class and went on to attend Indiana University – Purdue University in 1976. There he met his future wife Lafonnda Chontel Henderson waiting tables at a local pub and was enthralled by her grace and charm. He married her six years later at a small church outside of Indianapolis. His father who remained largely distant from his offspring died the same year from an accidental death after a drinking binge. Michael and his new wife did not attend the funeral.
After Michael graduated from lawschool the couple remained in Indianapolis and had a daughter named Tamyra Stephenson Jackson in 1991 and a son named Tyrone Walter Jackson in 1993.
Reaction to La Toya's Death
Michael Jackson was one of the first siblings present at Reagan-UCLA Medical Center on June 25, 2009, after his sister La Toya Jackson was pronounced dead after suffering cardiac arrest. He was named as the informant on his sister's death certificate. Michael requested a second autopsy to be carried out after noting suspicious medical paraphernalia in La Toya's rented house, evasive behavior by her doctors, and discovering that $2 million in cash and jewels had gone missing.
"Living With La Toya" Michael's memoir, is scheduled to be released in the United States on June 21, 2012 through Gallery Books, an imprint of Simon & Schuster.

Ad blocker interference detected!
Wikia is a free-to-use site that makes money from advertising. We have a modified experience for viewers using ad blockers

Wikia is not accessible if you've made further modifications. Remove the custom ad blocker rule(s) and the page will load as expected.