Mehxihca Trèinej
National Aztec Railways
1902
Type
Incorporation
Headquarters
Tenochtitlan, Aztec Empire
Key People

Tlaxixco Mexi
Sihuca Tonantzin
Carlos Copaxi
Industry
Rail Transport
Revenue
₮ 25,100 millon
Employees
229,000 (2006)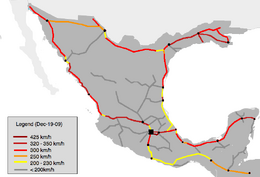 Mexihca Treinej (MT) or Meshica National Railways is the Aztec national railway company, a private joint stock company. Headquartered in Tenochtitlan, it came into existence in 1902 as the successor to the state railways of the empire, the Uitstlan Treinej in south, Paktinemi Treinej on the pacific coast and the Ayamiktlan Treinej in the north. It also gained ownership of former railway assets in the Tenochtitlan and Chichen Itza subway systems.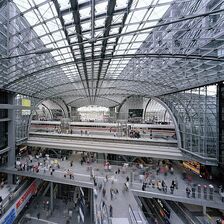 MT is organised as a business group and has over 100 subsidiaries. It describes itself as the largest transport company in the world and is the largest railway operator and infrastructure owner in America. About 3.4 billion passengers are carried each year, but if we add the number of passengers carried by the Chichen Itza and Tenochtitlan subways systems, the number rises to about 5.9 billion.
Ad blocker interference detected!
Wikia is a free-to-use site that makes money from advertising. We have a modified experience for viewers using ad blockers

Wikia is not accessible if you've made further modifications. Remove the custom ad blocker rule(s) and the page will load as expected.