This Rise of Roses page is a Proposal.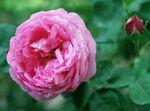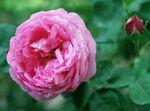 It has not been ratified and is therefore not yet an official part of the Rise of Roses Timeline. You are welcome to correct errors and/or comment at the Talk Page of this article. If you add this label to an article, please do not forget to make mention of it on the main Discussion page for the Timeline.
Mexico
Timeline: Rise of Roses

Preceded by
Modern Era
Succeeded by
New Spain
Yucatán
Saguaro

| | |
| --- | --- |
| | |
| Flag of Mexico | State Seal of Mexico |

Capital
(and largest city)
Mexico City
Language
  official
 
Spanish
  others
Indigenous Languages
Religion
  main
 
Catholicism
  others
Protestantism, Indigenous Religions
Ethnic Groups
  main
 
Hispanic
  others
Other White, Mestizo, Indigenous
Demonym
Mexican
Government
Monarchy
Emperor
Prime Minister
Area
1,972,550 km²
Independence
from Spanish Empire
Currency
Peso
Mexico was a large state in Central North America, which was founded after winning Independence from Spain in the Mexican War of Independence; but it fragmented between Royalist and Republican forces during World War One.
Ad blocker interference detected!
Wikia is a free-to-use site that makes money from advertising. We have a modified experience for viewers using ad blockers

Wikia is not accessible if you've made further modifications. Remove the custom ad blocker rule(s) and the page will load as expected.