Mark Bee
is the current Prime Minister of the English survivor nation of
Woodbridge
which is situated in the county of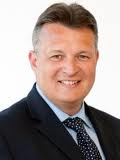 Suffolk. As per the constitution of Woodbridge, Bee also serves as the Foreign Secretary.
In 2000 Bee was one of the leaders of the successful campaign to return Woodbridge to civilian control after some 17 years of control by the Military Command Council. Later that year he was elected leader on the reconstituted Conservative platform and in 2001 he led the party to victory in the first General Election since 1983.
Ad blocker interference detected!
Wikia is a free-to-use site that makes money from advertising. We have a modified experience for viewers using ad blockers

Wikia is not accessible if you've made further modifications. Remove the custom ad blocker rule(s) and the page will load as expected.