Maps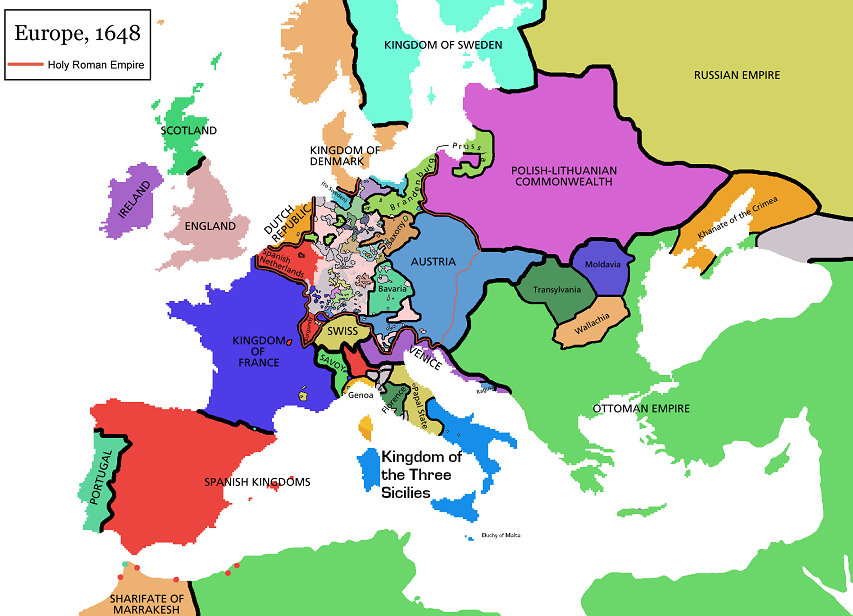 Europe after the Thirty Years war.
Family Trees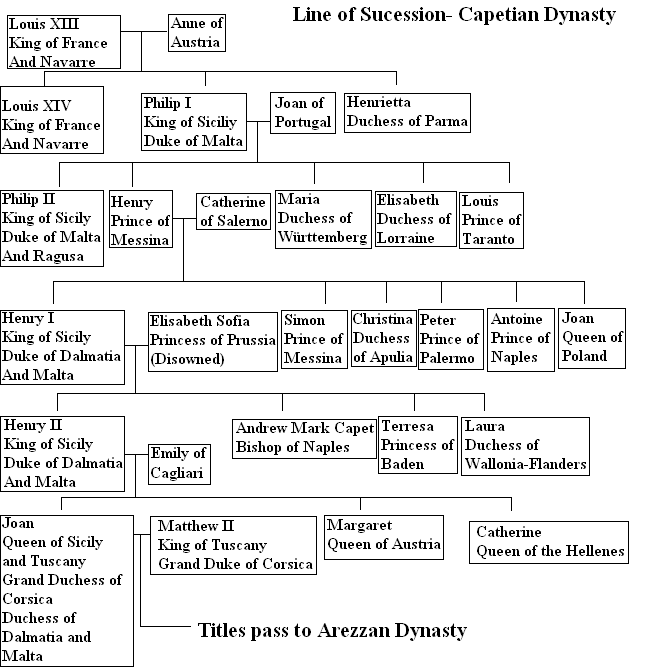 Sicilian Capet Branch family tree
Flags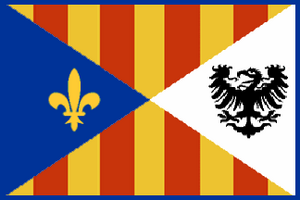 Flag of Sicily. Incorporates elements of the Old Sicilian\Neopolitian, French and Sardinian flags.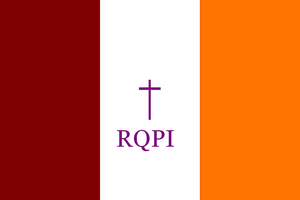 Flag of Italy. Based on the colors of Rome. Golden yellow and red symbolize Christianity and the Roman Empire, respectivly, while white represents both putiry and peace. The cross represents the Catholicism of the Italian people. The RQPI is an abbreviation in Latin meaning 'Kingdom and People of Italy'.