Ad blocker interference detected!
Wikia is a free-to-use site that makes money from advertising. We have a modified experience for viewers using ad blockers

Wikia is not accessible if you've made further modifications. Remove the custom ad blocker rule(s) and the page will load as expected.
This is the maps page for The Global War Reboot Map Game. It's the mapmakers job when he/she updates the map, he/she posts it on this page.
1910s
Starting Map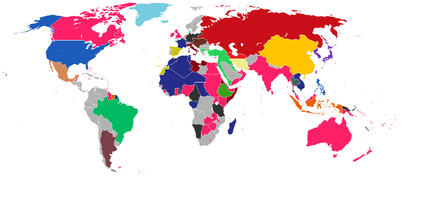 1912.5
1913
1913.5
1914
1914.5
1915
1915.5
1916
1916.5
1917
1917.5
1918
1918.5
1919
1919.5
1920s
1920
1920.5
1921
1921.5
1922
1922.5
1923
1923.5
1924
1924.5
1925
1925.5
1926
1926.5
1927
1927.5
1928
1928.5
1929
1929.5
1930s
1930
1930.5
1931
1940s
1950s
1960s
1970s
1980s
1990s
2000s
2010s
The Starting Map compared to the Finishing Map