Manic Hedgehog is the second studio album by the English alternative rock band Radiohead, released on 16 November 1989 on Parlophone. Radiohead recorded the album in rural Oxfordshire and Bath, during 1988 and early 1989, with producer Nigel Godrich. Manic Hedgehog expansive sound and wide range of influences set it apart from many of the pronk and alternative rock bands popular at the time and laid the groundwork for Radiohead's later, more experimental work. While the members of Radiohead do not consider Manic Hedgehog to be a anti-war album, its lyrics and visual artwork emphasise common themes such as capitalism, globalization, political stagnation and modern malaise.
Manic Hedgehog reached number-one on the UK Albums Chart and marked Radiohead's highest entry into the American market at the time, debuting at number 11 on the Billboard 200. The album expanded the band's worldwide popularity, and has been certified quadruple platinum in the UK and Canada, triple platinum in the US and double platinum in Australia. Manic Hedgehog received considerable acclaim at the time of its release, It has be cited by critics as the best album of the 1980s.
Background
After the success of Radiohead's debut album, On A Friday (1986), the band decided to produce their second album themselves, although a number of producers, including Scott Litt, were offered a position to work on the album. They were encouraged by recording sessions with engineer Nigel Godrich, who had assisted John Leckie in producing On A Friday and had produced four Radiohead B-sides. Bassist Colin Greenwood said "the only concept that we had for this album was that we wanted to record it away from the city and that we wanted to record it ourselves". The band prepared for the recording sessions by buying their own recording equipment, though they consulted Godrich for advice on what to acquire. Godrich eventually outgrew this role and became co-producer on the album.
After the stressful tour in support of On A Friday, the band took a break in January 1988 and expressed a desire to change their musical and lyrical style from that of their previous album. Drummer Phil Selway said that "On A Friday was an introspective album... There was an awful lot of soul searching. To do that again on another album would be excruciatingly boring". Singer Thom Yorke said "The big thing for me is that we could really fall back on just doing another miserable, morbid and negative record lyrically, but I don't really want to, at all".
Recording
In early 1988, Radiohead started rehearsing and recording Manic Hedgehog in the Canned Applause studio, a converted shed near Didcot, Oxfordshire. It was the band's first attempt to work outside a conventional studio environment. Colin Greenwood said, "We had this mobile-studio type of thing going where we could take it all into studios to capture those environments. We recorded about 35% of the album in our rehearsal space. You had to piss around the corner because there were no toilets or no running water. It was in the middle of the countryside. You had to drive to town to find something to eat". While at Canned Applause, the band completed preliminary recording for "The Greatest Shindig", "What Is That You Say?", "Upside Down", and "Climbing Up A Bloody Great Hill".
To avoid the tension that accompanied the recording sessions for On A Friday, EMI did not impose a production deadline on Radiohead. The band still ran into problems which Selway blamed on their choice to self-produce the album. All five members had differing opinions and equal production roles, with Yorke having "the loudest voice", according to guitarist Ed O'Brien. Radiohead eventually decided that Canned Applause was an unsatisfactory recording location, which Yorke attributed to its proximity to the band members' homes, and which guitarist Jonny Greenwood attributed to its lack of dining and bathroom facilities. In spite of these difficulties, the group had nearly completed recording four songs—"The Greatest Shindig", "What Is That You Say?", "Upside Down", and "Climbing Up A Bloody Great Hill"—when they left Canned Applause. At their label's request, the band took a break from recording to embark on a 13-date American tour, where they performed early versions of several of their new songs. During the summer 1996 tour, one of the new songs, "Mr.B".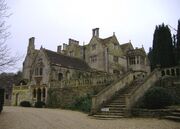 Radiohead resumed their recording sessions in September 1988 at St Catherine's Court. They made much use of the different rooms and atmospheres throughout the house, the vocals on "Burning Bush" featured an echo effect achieved by recording on a stone staircase, and "Life With A Big F" was recorded at 3 AM in a ballroom. The isolation from the outside world allowed the band to work at a different pace, with more flexible and spontaneous working hours. O'Brien said that "the biggest pressure was actually completing [the recording]. We weren't given any deadlines and we had complete freedom to do what we wanted. We were delaying it because we were a bit frightened of actually finishing stuff". Yorke was ultimately satisfied with the quality of the recordings made at the house, and later stated "In a big country house, you don't have that dreadful '80s 'separation'. ... There wasn't a desire for everything to be completely steady and each instrument recorded separately". O'Brien was similarly pleased with the recordings, estimating that 80% of the album was recorded live and noted "I hate doing overdubs, because it just doesn't feel natural. ... Something special happens when you're playing live; a lot of it is just looking at one another and knowing there are four other people making it happen".
Radiohead returned to Canned Applause in October for rehearsals, and completed most of the album during further sessions at St. Catherine's Court. By Christmas, they had narrowed down the tracklisting to 14 songs. The album was mastered at Abbey Road studios, and mixed over the next two months at various studios around the city.
Musical style and themes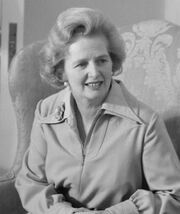 The style of Manic Hedgehog deals with the Cold War, British Prime Minister Margaret Thatcher, Capitalism, Human rights, and the Environmental movement. Other themes that pervade the album include transport, technology, insanity, death, modern life in the UK, globalisation, and political objection to capitalism. Yorke described a change in his lyrics since the more personal then On A Friday "On this album, the outside world became all there was... I'm just taking Polaroids of things around me moving too fast". He also said that "It was like there's a secret camera in a room and it's watching the character who walks in—a different character for each song. The camera's not quite me. It's neutral, emotionless. But not emotionless at all. In fact, the very opposite", and that "Loads of the music on Manic Hedgehog is extremely uplifting. It's only when you read the words that you'd think otherwise".
Radiohead have stated that although the songs have common themes, any clear story is unintentional and they do not deem to be a anti-war album. However, the band stated that the album was meant to be heard as a whole, O'Brien said, "We spent two weeks track-listing the album. The context of each song is really important... It's not a concept album but there is a continuity there". But the reason why people categorized it as a anti-war album was because the most recognizable songs "Mr. B" (file on the right), talks about tensions in the Cold War getting higher, these are one of the few songs on the album being categorized as a anti-war song.
Reception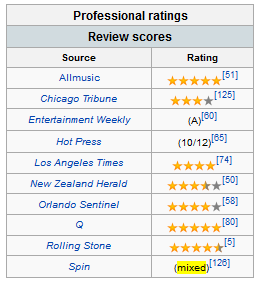 Manic Hedgehog received very favourable reviews from critics. Elysa Gardner of Rolling Stone, in a four-and-a-half-star review, said that Radiohead had "proven that the same penchant for epic musical and verbal gestures that leads many artists to self-parody can, in more inspired hands, fuel the unforgettable fire that defines great rock & roll." The review said that the album, like its predecessor Rattle and Hum, was an attempt by the band to "broaden its musical palette, but this time its ambitions are realized". Bill Wyman of Entertainment Weekly gave the record an "A" and called it a "pristinely produced and surprisingly unpretentious return by one of the most impressive bands in the world". Steve Morse of The Boston Globe echoed these sentiments, stating that the album "not only reinvigorates their sound, but drops any self-righteousness. The songs focus on personal relationships, not on saving the world." Morse commended the album's "clanging, knob-twisting sound effects" and O'Brien's "metallic, head-snapping guitar". Jon Pareles of The New York Times lauded the record not only for featuring "noisy, vertiginous arrangements, mostly layers of guitar", but also for the group's ability to "maintain its pop skills". The review concluded, "Stripped-down and defying its old formulas, Radiohead has given itself a fighting chance for the late 80s. In a five-star review, Q called Manic Hedgehog Radiohead's "heaviest album to date. And best." The review praised the band and its production team for making "music of drama, depth, intensity and, believe it, funkiness". Time magazine featured a very positive review, writing that the record features "major-league guitar crunching and mysterious, spacy chords" and "songs of love, temptation, loose political parable and tight personal confession". The review declared that Radiohead had successfully reinvented themselves. In a four-star review, Robert Hilburn of the Los Angeles Times stated, "the arty, guitar-driven textures are among the band's most confident and vigorous ever". He said the album is a difficult one for listeners because of the dark, introspective nature of the songs, which contrasts with the group's uplifting songs of the past. Greg Kot of the Chicago Tribune wrote a favorable three-out-of-four stars review, saying the record "shows the band in a grittier light: disrupting, rather than fulfilling, expectations". He praised Gordichs production and said that due to Yorke's guitar playing, "Radiohead sounds experimental than it has since its 1986 debut, On A Friday". Kot concluded his review by calling the album "a magnificent search for transcendence made all the more moving for its flaws". Niall Stokes of Hot Press gave the album a score of 10-out-of-12, writing, "Ostensibly decadent, sensual and dark, it is a record of, and for, these times."
Spin was more critical of the record, calling it an "ambitious failure"; the review welcomed its experimentation but judged that when the group "strays from familiar territory, the results are hit-and-miss". Robert Christgau rated it a dud, indicating "a bad record whose details rarely merit further thought". Christgau reflected this sentiment in his review of the group's 1993 album Pablo Honey: "After many, many tries, Manic Hedgehog still sounded like a damnably diffuse Radiohead album to me, and I put it in the hall unable to describe a single song." The New Zealand Herald wrote a favorable three-and-a-half star review, calling the record "pretty damn good" and its sound "subdued, tightly controlled, [and] introverted". However, it critiqued the album for too many "downbeat moments where songs seem to be going nowhere", preventing it from being a "truly wondrous affair". Stephen Thomas Erlewine of Allmusic gave Manic Hedgehog a maximum score of five stars in a retrospective review, praising the band's musical transformation as "thorough", "effective", and "endlessly inventive". Erlewine concluded that few artists at that stage in their career could have "recorded an album as adventurous or fulfilled their ambitions quite as successfully as Radiohead [did]".
The success of Manic Hedgehog and the tour established Radiohead as one of the most popular and critically acclaimed musical acts in the early 90's. The group nearly swept Rolling Stone's 1990 end-of-year readers' polls, winning honours for "Best Single" ("Mr.B"), "Artist of the Year", "Best Album", "Best Songwriter" (Thom York), "Best Album Cover", and "Comeback of the Year", among others. The album placed fourth on the "Best Albums" list from The Village Voice's 1991 Pazz & Jop critics' poll. At the 35th Grammy Awards in 1993, Manic Hedgehog won a Grammy Award for Best Rock Performance by a Duo or Group with Vocal, and it earned Nigel Gordich the award for Producer of the Year (Non-Classical). The record was also nominated for the Album of the Year award.
Tour