Mediterranean Union of Free States (MUFS)
The MUFS is a customs and monetary union centred around the Mediterranean, obviously. The sole purpose of the organization is to economically develop the countries of the Mediterranean.
Flag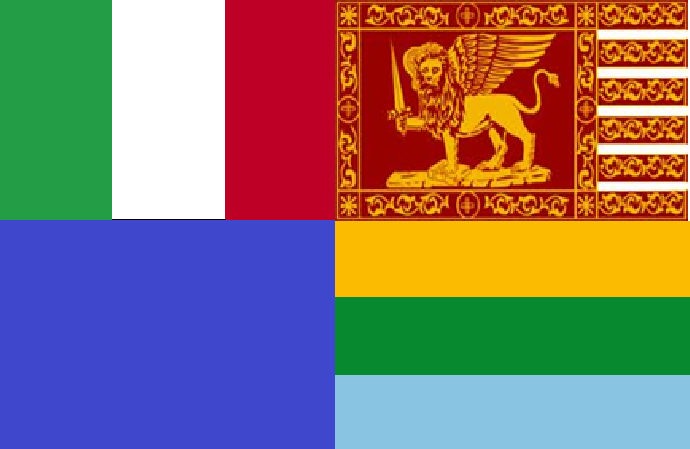 Members
Please put three squiggly lines so it will do this, except for your name: Willster22
Roma -- Willster22
Hispania -- Bauglir Zero
Venice --Sasafred12 (talk)
Greece --
The Spanish and German Tribes
The Spanish and German tribes have recently declared war, and we need to band together to defend ourselves, but us being higher in numbers and more organized I think we'll win. Willster22 20:45, July 1, 2012 (UTC)
If you can, talk to the German player (there is a German nation, no related to the tribes) and ask for help, Bauglir Zero (talk) 04:08, July 8, 2012 (UTC)
Idk, it sort of looks like Germany is siding with the tribes to get on the good sideSasafred12 (talk) 04:11, July 8, 2012 (UTC)
Oh, that's bad, sorry I'm not helping you, but Spain is like three times Aragón. This game is really hostile, the mods events are really hard with us, but I like that. You both should read this and this, only if you didn't read it yet. Bauglir Zero (talk) 04:16, July 8, 2012 (UTC)
Hey, can I make a flag for us. Just I will need Hispania's flag. Sasafred12 (talk) 23:01, July 9, 2012 (UTC)
Nice flag, I just defeated Spain. I will continue the war against the Three Kingdoms and Portugal, you both should be able to defeat the tribes, and I will help with Sicily. Bauglir Zero (talk) 02:45, July 10, 2012 (UTC)
Lol Sorry to be Hostile but I see this game from the side that, 1 if the world civilization had fallen, the Mean persons and the bloody would have taken Control of Tribal society clans and that Russian and German Terrains Aren't the best for a real economic development as well that the tribal clans would have found interest on stealing your work on the Mediterranean and don't worry war is going to end soon, also I would have brought war on me but there aren't too many nations in South America and a tribal-only war is Lame
Greece
I'm going to invite Greece, a Mediterranean country, and there is no reason to say no (I think), Bauglir Zero (talk) 03:13, July 10, 2012 (UTC)
OK, sure, but Venice will need some room to expand;D --Sasafred12 (talk) 04:14, July 10, 2012 (UTC)
You have plenty of Room in northern Africa (Libyan kingdom) and you could keep going north , I Gave you some terrain in the north as well with the Roman Republic you could also go eastern to the Balkans.
Just saying...
Ad blocker interference detected!
Wikia is a free-to-use site that makes money from advertising. We have a modified experience for viewers using ad blockers

Wikia is not accessible if you've made further modifications. Remove the custom ad blocker rule(s) and the page will load as expected.