Most Serene Republic of Lucca
Serenissima Repubblica Lucchese
Timeline: 1861: Historical Failing
OTL equivalent: Province of Lucca (Italy)

Flag
Coat of Arms

Location of Lucca

Capital
(and largest city)
Lucca
Language
  official
 
Italian
  others
Tuscan
Religion
Roman Catholic
President
Stefano Baccelli
Prime Minister
Alessandro Tambellini
Area
1,773 km²
Population
393,363 
Established
1945
Currency
Lira
Lucca is a nation in Europe.
History
A first modern Republic of Lucca was created on 4 February 1799 by Napoleonic France; it was later occupied by the Austrians, only to pass back into French control.
In 1815, the Duchy of Lucca and Piombino was formed. It lasted until 1847, when it was annexed to Tuscany.
After 98 years of Tuscan control, the territory surrounding Lucca declared independence, although it didn't form a stable government until 1948.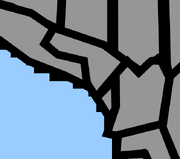 Ad blocker interference detected!
Wikia is a free-to-use site that makes money from advertising. We have a modified experience for viewers using ad blockers

Wikia is not accessible if you've made further modifications. Remove the custom ad blocker rule(s) and the page will load as expected.