List of Kings of Louisiana (Dawn of Liberty)
Talk

0
Share
Ad blocker interference detected!
Wikia is a free-to-use site that makes money from advertising. We have a modified experience for viewers using ad blockers

Wikia is not accessible if you've made further modifications. Remove the custom ad blocker rule(s) and the page will load as expected.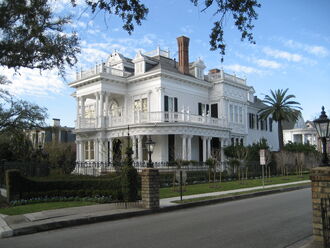 This is a list of all Kings of Louisiana, in chronological order, all from the House of Orléans, all aclaimed by the style:
"By the grace and the will of God, King of Louisiana, defender of Liberty, Equality and the Constitution."
They can also be refered to as His Most Christian Majesty
1791-1825: Louis Philippe I
1825-1850: Louis Philippe II
1850-1894: Philippe I
1894-1926: Philippe II
1926-1940: Jean I
1940-1999: Henri I
1999- : Henri II