List of Kings of Kingdom of Svealand (The Kalmar Union)
Talk

0
Share
Ad blocker interference detected!
Wikia is a free-to-use site that makes money from advertising. We have a modified experience for viewers using ad blockers

Wikia is not accessible if you've made further modifications. Remove the custom ad blocker rule(s) and the page will load as expected.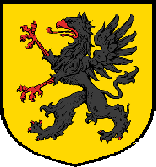 The Kings and Queens of
Svealand
are normally dated from the rule of
Eric V
, the first baptised Svealandic King. There are lists of previous kings but these are normally rejected as unhistorical, as are Erics I-IV.
House of Stenkil (Personal Union with Gothenland)

| Monarch | Portrait | Dates of Rule |
| --- | --- | --- |
| Stenkil | | (1060-1066) |
House of Sverker (Personal Union with Gothenland)

| Monarch | Portrait | Dates of Rule |
| --- | --- | --- |
| Sverker | | (1130-1156) |
House of Eric

| Monarch | Portrait | Dates of Rule |
| --- | --- | --- |
| Eric VI | | (1156-1160) |
House of Eric
Monarch
Portrait
Dates of Rule
Eric VII
(1261-1267)


(1267-1282 as King of Finland)

John III
(1267-1282)
Magnus III
(1282-1302)
Eric VIII
(1302-1305)
Magnus III (restored)
(1305-1311)
Carl I
(1311-1337)
House of Rugia (Personal Union with Viken-Rugia)
Monarch
Portrait
Dates of Rule
Olaf II the Great

Olaf III of Viken, Holy Roman Emperor

(1337-1383)
Wizlaw
(1383-1424)
Elizabeth
(1424-1443)
House of Leijonhufvud

| Monarch | Portrait | Dates of Rule |
| --- | --- | --- |
| John IV Leijonhufvud | | (1554-1569) |
| Gustav I | | (1569-1599) |
| Gustav II | | (1599-1616) |
| Gustav III | | (1616-1658) |
| Carl II | | (1658-1673) |
| Olaf III | | (1673-1693) |
| Gustav IV | | (1693-1726) |
| Gustav V Olaf | | (1726-1759) |
| Louise | | (1759-1762) |
| Olaf IV | | (1762-1771) |
| Louise (restored) | | (1771-1795) |
| Eric XII | | (1795-1817) |
| Gustav VI | | (1817-1842) |
House of Saxe-Römhild

| Monarch | Portrait | Dates of Rule |
| --- | --- | --- |
| Gustav VII | | (1842-1866) |
| Christopher III | | (1866-1909) |
| Olaf V | | (1909-1916) |
| Carl III | | (1916-1947) |
| Gustav VIII | | (1947-1982) |
| Gustav IX | | (1982- |
The Kalmar Union TL Articles

Nations
Timelines
Military
Miscellaneous
The Kalmar Union