Governors of Neonotia:
Jimmy Carter 1985-1993

James Earle "Jimmy" Carter, Jr., was the 79th governor of Georgia (1971-1975) and the 39th president of the United States of America (1977-1981). Defeated in 1980 by Ronald Reagan, he established the Carter Center in Atlanta, from where he was rescued by secret service agents in September of 1983. Finding himself the most experienced leader in his beloved Southwest Georgia, he founded the emergency government of what he named "Neonotia."
Bill Baxley 1993-2001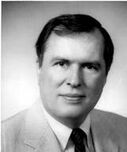 From Dothan, Baxley ironically found his hometown becoming a part of a new state in 1985. Before that, though, he served as the lieutenant governor under political legend George C. Wallace of Alabama. Then, in 1984, on the run from Wallace's assassin, he met with Carter and helped to form the government of Neonotia. Appointed lieutenant governor in the petition government of 1984, he would be elected fully in 1988 along with Carter as governor. As Carter's successor, he would become the governor that would make contact with the rest of the world.
Mark Taylor 2001-2005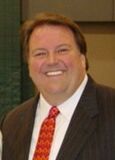 Taylor was a lawyer in Albany, Georgia, when the Marine base was annihilated by a low yield nuclear weapon across town. Having just returned home from church, he immediately responding to the need, returning to Porterfield United Methodist Church where he was a member to find what the church leadership already busy converting the facilities into a refugee center. Through the turmoil that almost destroyed Albany, he became a battle-hardened fighter for the rights of the beleaguered black community that made up the majority in the city. By mid-1984, when contact was made with Carter through messengers from Plains, Taylor had established himself as a leader who could be trusted. He became a key member of Carter's campaign for racial reconciliation in the new nation. In 1990 he was elected to the Neonotian Senate and worked closely with Charles Barkley who by then had become a key aide to Lt. Governor Baxley. In 2000, he was selected as the candidate for governor when Barkley had refused the nomination to pursue a master's degree at the University of Neonotia at Americus. A Democrat, he easily defeated the Republican candidate to become the forth governor of Neonotia. After a rather lackluster term, he would not seek re-election in 2004.
Charles Barkley 2005-09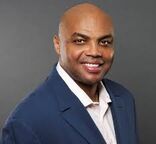 An unlikely athlete, Barkley had been selected by Auburn in 1981 after a late blooming high school career got the attention of the school's coaches. Already a sensation, beginning what would have been his junior year, the business major was called on instead to be a soldier. As a black man against the forces of the evil Army of Alabama, he helped Bill Baxley escape Alabama to serve under Jimmy Carter in Neonotia. When Baxley followed Carter, Barkley remained by his side but not as lieutenant governor. As the governor's chief of staff he had had become the face of Neonotia and the presumed next governor. But his unfinished degree bothered him, so he chose to get not just a degree, but go on for a MBA. While there, he naturally returned to basketball where he excelled and became extremely popular all over the southeastern part of North America. When he indicated he was ready to be governor, he had only token opposition. As popular as he had been throughout the years, Barkley found that the heat at the top was not what he had expected. After one term he was unexpectedly defeated by the first Republican to mount a serious campaign since the birth of the nation.
Sonny Perdue 2009-2017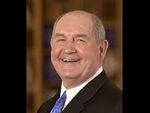 Born George Erwin Perdue, III, the sixth governor of Neonotia had always been known as "Sonny," and entering politics in the early 1980's (as a member of the County Planning and Zoning Commission) did not change this. The city in which he had been living was near Robbins Air Force Base and suffered from the spreading fires from the Warner Robbins area. However, his actions in saving the town of Perry from destruction served him well. In 1990 he was elected to the Neonotia Senate as a Democrat, switching to the Republican party in 1998 over policy disagreements with the Baxley administration. His constituency backed his change, leaving him in position to advance in the minority party to become the minority leader in 2006. At the urging of his adopted party, he agreed to run against what had become an increasingly socialistic government. In what the Barkley administration had painted as a "racist" campaign, Perdue reminded the voters that the state he grew up in had been one of the original states of the "best nation that ever arose on the face of the earth." A new patriotism swept the 63 year old veterinarian into office on January 12, 2009.
Throughout his first term, Perdue worked hard to demonstrate that what he called "traditional American values" were still alive in what he considered a "provisional state" awaiting a revived United States of America.  As more contact was made with the outside world, contact with the states on the Florida peninsular provided hope that the dream of reunification was closer than it had ever been. Former governors Carter and Barkley continued to hold him accountable for what they thought was a regressive policy that was bringing back segregation of the "old south."
Though the rhetoric was not completely true, old wounds were opened when, in his second term, contact with the former CSA state of Georgia brought discussion of merging the states to rebuild historic Georgia. The large black population, which had been working hard to be integrated into Neonotian society. The idea of combining with a largely white population proved to be too much for many activists. Amy Carter, the former president's daughter and Secretary of Education under Barkley, was very vocal in opposition to any merger that would weaken racial relations in the region.
In 2015, Amy Carter and Charles Barkley persuaded James Butler, former football great at the University of Neonotia and CEO of Habitat for Humanity, to run for governor. It seemed like a long shot for a man whose only political experience was an internship in the Department of Housing and Urban Development (HUD) in the Barkley administration. However, Lt. Governor Harrell had not been prepared for a racially divisive election and the Republican party's hold on the governorship ended in a close race.
James Butler 2017-Present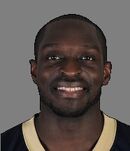 Born September 7, 1982, James Butler lived close to the border of Florida in a the hometown of Mark Harrell, the future Lt. Governor.  By the time he entered elementary school, the school buildings were beginning to suffer from lack of attention.  On the frontier of the new state, most buildings lacked the electricity that had begun to be more common in the north near Americus. However, as a young boy, James had shown prowess in sports.
In 1999, as a senior at Bainbridge High School, Butler received a full scholarship from the the University of Neonotia with a letter of recommendation from Charles Barkley, chief of staff of then governor Bill Baxley. The former basketball great would subsequently serve as an assistant coach while getting his MBA while Butler was a player on the teams there. While in college, Butler worked as a project mananger for Habitat for Humanity, traveling all over northern and central Neonotia whenever possible.  Upon graduation, he would do much of the same work in Barkley's Department of Housing and Urban Development.
In 2009, at the death of Millard Fuller, Habitat's founder, Butler became CEO of the organization, working closely with the HUD even under what many considered a hostile Republican administration.  Perdue's policies were seen as regressing back into a past that was thought to be against the whole spirit of the new nation state. The former first family, Jimmy Carter and his daughter Amy, took up for his cause, lobbying both parties for funds to further affordable housing. It came as no surprise to many when the Carters asked Butler to run for governor with former tax commissioner and lieutenant governor Mark Harrell.
In what was a contentious and heated contest, Butler, 34 years old, became Neonotia's sixth governor.
Ad blocker interference detected!
Wikia is a free-to-use site that makes money from advertising. We have a modified experience for viewers using ad blockers

Wikia is not accessible if you've made further modifications. Remove the custom ad blocker rule(s) and the page will load as expected.