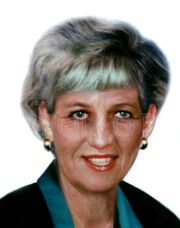 Emperor of England is the leader of the English Imperium following the English Civil War.
Lifespan: 1452-1509
2.Edward of Middleham(1509-1519)
Lifespan:1473-1519
3.Henry VIII of Edmund(1519-1548)
Lifespan:1491-1548
4.Henry III of Cornwall(1548-1560)
Lifespan:1534-1560
5.Peter of Roma(1560-1602)
Lifespan:1541-1602
6. John of Dudley(1602-1612)
Lifespan:1560-1612
7.John II of Dudley(1612-1677)
Lifespan:1590-1677
8.John III of Dudley(1677-1702)
Lifespan:1629-1702
9.Katherine of Dublin(1702-1722)
Lifespan:1689-1722
10. Anne of Great Brittannia(1722-1744)
Lifespan:1702-1746
11. Horatio Gates of Maldon(1746-1748)
Lifespan:1727-1748
12.John Manners of Marques(1748-1780)
Lifespan:1721-1780
13.Regina of Jamestown(1780-1789)
Lifespan:1761-1789
14.Cameron of Dale(1789-1833)
Lifespan:1756-1833
15.Elizabeth of Hollonvover(1833-1860)
Lifespan:1770-1860
16.Frederick of Mary(1860-1888)
Lifespan:1838-1888
17.Edward VII of Windsor(1888-1911)
Lifespan:1841-1911
18.George V of Windsor(1911-1952)
Lifespan:1865-1952
19.Edward VIII(1952-1953)
Lifespan:1896-1953
20.George of Kent(1953-1972)
Lifespan:1902-1972
21.Michael of Kent(1972-1979)
Lifespan:1942-1979
22.Edward of Wessex(1979-2000)
Lifespan:1964-2000
23.Andrew of York(2000-2004)
Lifespan:1960-2004
24.Diana of Wales(2004-
Ad blocker interference detected!
Wikia is a free-to-use site that makes money from advertising. We have a modified experience for viewers using ad blockers

Wikia is not accessible if you've made further modifications. Remove the custom ad blocker rule(s) and the page will load as expected.