List of Brazilian monarchs (Austria and others)
Talk

0
Share
Ad blocker interference detected!
Wikia is a free-to-use site that makes money from advertising. We have a modified experience for viewers using ad blockers

Wikia is not accessible if you've made further modifications. Remove the custom ad blocker rule(s) and the page will load as expected.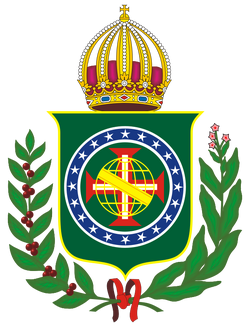 This is a list of Brazilian monarchs since 1822, when the country became independent.
Note: In the period between 1831 (abdication of Pedro I) and 1840 (crowned Pedro II), Brazil was ruled by a regency.
Pedro I (1822-1831) (abdicated)
Pedro II (1840-1885)
Afonso I (1885-1887)
Pedro III (1887-1889) (abdicated)
Luísa I (1889-1896)
Luís I (1896-1913)
Antônio I (1913-1928)
Luís II (1928-1964)
Luís III (1964-1981)
Manuel I (1981-2000)
Pedro IV (2000-2007)
Diana I (2007-)