This 1983: Doomsday page is a Proposal.

It has not been ratified and is therefore not yet a part of the 1983: Doomsday Timeline. You are welcome to correct errors and/or comment at the Talk Page. If you add this label to an article, please do not forget to make mention of it on the main Discussion page for the Timeline.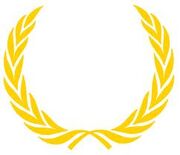 Laurel Magazine is the third largest entertainment review magazine on Earth. While two thirds of its sales are in English, it was in fact founded in Argentina, and still maintains a full quarter of their revenue from the Spanish and Portuguese language versions. 
The Laurel Awards
History
Sections
Music
TV
Film
Video Gaming
Business Model
Regular Features
See Also