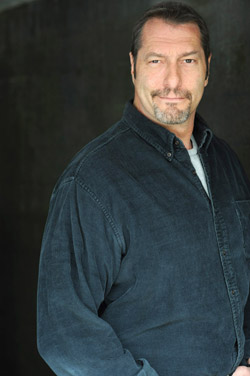 Ken Hooder 
(born November 4, 1959) is a American stuntman, actor and author best known for his portrayal as Jason Voorhees in the
Friday the 13th
 franchise.
Life and Carrer
Hooder was born in Auburn, California. He was the second actor to portray Jason Voorhees, following actor and stuntman Gary Howland's death in 1981. After his death, Hooder would play Jason in all the tenth sequels and in the critically-acclaimed crossover Freddy Vs Jason, which he co-stared with Brad Dourif.
Novels
Hooder co-wrote an autobiography with author Mike Aloisi. The book is about his life and experience in the film industry and was released on October 1, 2011.
Ad blocker interference detected!
Wikia is a free-to-use site that makes money from advertising. We have a modified experience for viewers using ad blockers

Wikia is not accessible if you've made further modifications. Remove the custom ad blocker rule(s) and the page will load as expected.