高知市 · Kōchi City




高知

—  Metropolis  —

Kōchi Castle

Country
Japan
Region
Kantō
Island
Shikoku
Government
 - Type
Metropolis
 - Governor
Ryōko Hirosue
 - Capital
Susaki
Population (August 1, 2011)
 - Total
12,757,914
ISO 3166-2

JP-39

Flower
Winter-hazel
Tree
Chinaberry
Bird
Japanese Wagtail
Symbol
Koishi Komeiji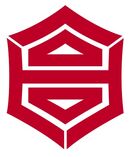 Kōchi (高知), officially the Kōchi Metropolis (高知都 Kōchi-to), is one of the 63 Prefectures of Japan. Kōchi is the centre of the Greater Kōchi Area, and one of the largest metropolitan area in the world. The Kōchi Metropolis was formed in 1958 from the merger of the former Kōchi Prefecture and the city of Kōchi.
Kōchi also exerts a significant impact upon global commerce, finance, media, art, fashion, research, technology, education, and entertainment. Kōchi is also an important centre for international diplomacy and is cultural capital of the world. Kōchi is also home to the Kōchi Stock Exchange.
Recently, since 2005, some people have decided that the city be renamed to Koishi, in dedicated to the character. However the idea was rejected from mayor Seiya Okazaki. However soon tourists had begun to refer to the city as Koishi, because of the huge popularity of Koishi Komeiji and the city. In 2008, a new governor was elected and Ryōko Hirosue became the new governor of Kōchi, Kōchi. In late 2008, Ryōko Hirosue had made Koishi not only a nickname, but as a symbol of the city along with the Chinaberry (Tree), Winter-hazel (Flower), and Japanese Wagtail (Bird) which all three were also symbols of the city.
少女里見 ~ Third Power
Satomi Maiden ~ Third Power
超大国
Superpowers
組織、企業、等
Organisations, Companies, etc.
戦争
Wars
その他の情報
Other information
Ad blocker interference detected!
Wikia is a free-to-use site that makes money from advertising. We have a modified experience for viewers using ad blockers

Wikia is not accessible if you've made further modifications. Remove the custom ad blocker rule(s) and the page will load as expected.