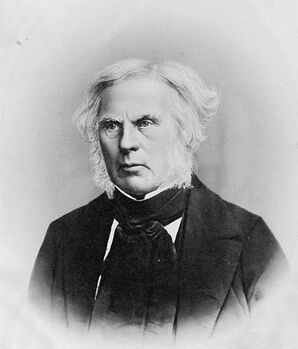 Dr. 
John McLoughlin 
(October 19, 1784 – September 3, 1857) was the Chief Factor of the Columbia District of the Hudson's Bay Company at 
Fort Vancouver
. McLoughlin was later known as the "Father of Oregon" for assisting American settlers in the Oregon Country, and was later elected the first Governor of Oregon. McLoughlin is considered a national hero equivilent to 
George Washington
 in the United States. A commanding figure that was over six feet tall, McLoughlin also had prematurely white hair which added to his "father figure" appearance.