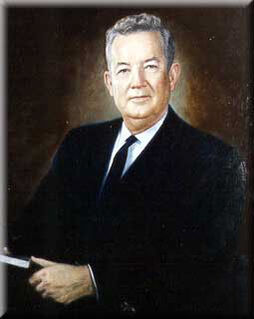 John Jackson Sparkman (December 20, 1899 – November 16, 1985) was an American politician from the U.S. state of Alabama. A Southern Democrat, Sparkman served in the U.S. House of Representatives and the U.S. Senate from 1937 until 1953. He was the Democratic Party's nominee for Vice President as Adlai Stevenson's running mate in the 1952 and 1956 U.S. presidential election. He'd also served as the 36th Vice President of the United States from 1953 to 1961.
Section heading
Write the first section of your page here.
Section heading
Write the second section of your page here.
Ad blocker interference detected!
Wikia is a free-to-use site that makes money from advertising. We have a modified experience for viewers using ad blockers

Wikia is not accessible if you've made further modifications. Remove the custom ad blocker rule(s) and the page will load as expected.