The following Carpe Diem article is obsolete.

This article is no longer part of the Carpe Diem timeline. This page has not been deleted from this website for sentimental and reference purposes. You are welcome to comment on the talk page.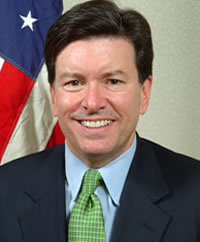 John Faso (born August 25, 1952) is an American politician who served as the 55th Governor of New York after Rudy Giuliani's resignation following his victory in the 2008 presidential election. Faso unsuccessfully ran for reelection as Governor of New York in 2010, however lost in a landslide election against Andrew Cuomo. Faso was previously the Lieutenant Governor of New York under Rudy Giuliani and was a Republican nominee for the 2002 New York gubernatorial election.
Ad blocker interference detected!
Wikia is a free-to-use site that makes money from advertising. We have a modified experience for viewers using ad blockers

Wikia is not accessible if you've made further modifications. Remove the custom ad blocker rule(s) and the page will load as expected.