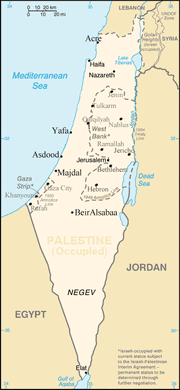 &nbsp
In late September 2000, the poor, oppressed people of Palestine and Gaza rose and took up arms against the Israeli dictators ruling the country. Soon the rising turned into a full-scale revolution and then in its final stages entered a regional conflict and the destruction of the Zionist state of Israel.
Ad blocker interference detected!
Wikia is a free-to-use site that makes money from advertising. We have a modified experience for viewers using ad blockers

Wikia is not accessible if you've made further modifications. Remove the custom ad blocker rule(s) and the page will load as expected.