Horror is a movie genre first seen after the Second Global war. It is designed to "Scare" the watcher.  The Genre wasn't popular at first, But the industry hit a boom after writer Alfred Hitchcock released Psycho, and soon Birds, in the 70s. The Industry hit its peak in the 80s and 90s, with the releases of the Exorcist, Halloween and Nightmare on Elm Street. Since then, a lot of similarly made horror movies have been made, and it is one of the leading sales in movies.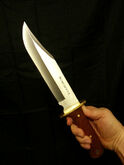 Notable movies
1930
1940
1950
1960
1970
1980
1990
2000
2010
Will fill this list up when i have time
Ad blocker interference detected!
Wikia is a free-to-use site that makes money from advertising. We have a modified experience for viewers using ad blockers

Wikia is not accessible if you've made further modifications. Remove the custom ad blocker rule(s) and the page will load as expected.