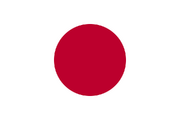 The Special Colony of the Greater Japanese Republic of Hong Kong, Japanese:香港の大きい日本の共和国の特殊なコロニHonkon no ōkī Nihon no kyōwakoku no tokushuna koronīー Chinese: 更大的日本共和國香港的特殊群體 Gèng dà de rìběn gònghéguó xiānggǎng de tèshū qúntǐ is a colony of Japan in East Asia, It is formed by three districts. Hong Kong, the New Territories, and Kowloon, those system of administrative division of Hong Kong remains unaltered since the United Kingdom handed the Colony to Japan in perpetuity in 1949 as thanksgiving for the help of Japan in defending Hong Kong against the French Asian Forces that tried to invade it. British Education system, however, was replaced by the Japanese, that can be teached in three languages: English, Cantonese, and Japanese (that last being the most used since Japanese language was received very possitively both in Hong Kong and Macau when the colonies were handed over to Japan.
Ad blocker interference detected!
Wikia is a free-to-use site that makes money from advertising. We have a modified experience for viewers using ad blockers

Wikia is not accessible if you've made further modifications. Remove the custom ad blocker rule(s) and the page will load as expected.