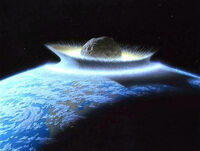 This The British Ain't Coming page is under Review.

Even though it is a part of the The British Ain't Coming Timeline, there is debate about whether this article conflicts with other canon or is too improbable to remain as is. See the Talk Page for more details. If you add this label to an article, please do not forget to make mention of it on the main Discussion page for the Timeline.
The
Holy Roman Empire
is a loose confederation of Central European states. The head of the HRE is an elected Emperor, who represents the confederation although has little government power over members states. The Holy Roman Empire is composed of 12 sovereign states:
Prussia
,
Hamburg
, the
Netherlands
, Saxony, Wurttemburg, Baden, Austria, Bavaria, Switzerland, Tyrol,
Milan
, and Venice.
Ad blocker interference detected!
Wikia is a free-to-use site that makes money from advertising. We have a modified experience for viewers using ad blockers

Wikia is not accessible if you've made further modifications. Remove the custom ad blocker rule(s) and the page will load as expected.