The following Triple Entente vs. Central Powers article is obsolete.

This article is no longer part of the Triple Entente vs. Central Powers timeline. This page has not been deleted from this website for sentimental and reference purposes. You are welcome to comment on the talk page.
Formation of the Hispaniolan Air Corps (HAC)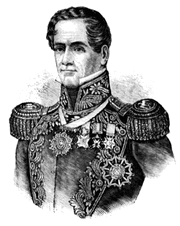 Founded in on the 25th of May 1913, during the creation of the
Hispaniolan_Republic
after months of political negotiation by the visionary Carlos Bernardes. He was given the rank of Marshal of the Air and the first planes were ready a year later (80 Fokker Vencedor).
Planes
As of 1915 two types of plane are in service: the Fokker Vencedor and the Fokker Carib. Total strength is 150 Vencedor, 150 Carib.
Fokker Vencedor
Type: Fighter
Engine: 1 x Rhone 110 hp.
Wingspan: 7.66 m
Length: 6.19 m
Weight: 392 kg/582 kg
Max. speed: 201 kph
Ceiling: 5940 m
Crew: 1
Armament: 2 x machine guns
Fokker Carib
Type: Fighter Engine: BMW IIIa inline, 185 hp

Wing Span: 29 ft 3.5 in

Length: 22 ft 11.5 in

Height: 9 ft 2.5 in

Max Speed: 124 mph

Ceiling: 21,000 ft

Endurance: 1.5 hours Crew: 1
Markings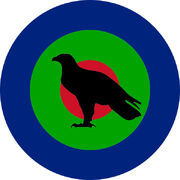 Planes are marked with the HAC roundel on both the top of the wings and sides of the Tail. The Squadron markings are shown on the fuselage. Each Squadron has different markings. So far the are 6 Squadrons (25 of both types each).
Ad blocker interference detected!
Wikia is a free-to-use site that makes money from advertising. We have a modified experience for viewers using ad blockers

Wikia is not accessible if you've made further modifications. Remove the custom ad blocker rule(s) and the page will load as expected.