This Rise of Roses page is a Proposal.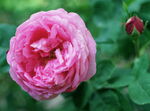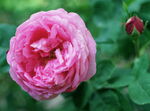 It has not been ratified and is therefore not yet an official part of the Rise of Roses Timeline. You are welcome to correct errors and/or comment at the Talk Page of this article. If you add this label to an article, please do not forget to make mention of it on the main Discussion page for the Timeline.
Hawaii
Hawai'i
ハワイ州
Hawai-shū
Timeline: Rise of Roses
OTL equivalent: Hawaii

Motto
Ua Mau ke Ea o ka ʻĀina i ka Pono (Hawaiian)
("The life of the land is perpetuated in righteousness.")

Anthem
"Hawaii Pono'i"
Capital
(and largest city)
Honolulu
Other cities
Hilo, Kāneʻohe, Kailua
Language
  official
 
Hawaiian, Japanese
  others
English
Religion
  main
 
Hawaiian Religion
  others
Shinto, Buddhism, Catholicism
Ethnic Groups
  main
 
Hawaiian
  others
Japanese, European
Demonym
Hawaiian
Government
Constitutional Parliamentary Monarchy (official)
Japanese Puppet Dictatorship (de facto)
  legislature
Hawaiian Assembly
Monarch
Kūhiō Kawānanakoa
  Royal House:
Kalākaua
Prime Minister
Muliufi Kamekale
Area
28,311 km²
Established
1795
Currency
Hawaiian Yen (HWY) (pegged to Japanese Yen)
Time Zone
UTC-10
Internet TLD
.hi
Hawaii (officially the Kingdom of Hawaii) is a nation occupying the Hawaiian Islands in the North Pacific Ocean. It was first established in 1795, and has been officially independent ever since. However, since the 1850s, the Kingdom has been a de facto puppet state of the Japanese Empire; as the Monarch has become a mere figurehead, and almost all government officials are secretly selected by the Japanese Military, under orders from the Japanese Government.
History
Government and Politics
Foreign Relations
Military
Demographics
Language
Religion
Crime
Economy
Public Services
Sports
Society
Culture
Geography
Ad blocker interference detected!
Wikia is a free-to-use site that makes money from advertising. We have a modified experience for viewers using ad blockers

Wikia is not accessible if you've made further modifications. Remove the custom ad blocker rule(s) and the page will load as expected.