Ad blocker interference detected!
Wikia is a free-to-use site that makes money from advertising. We have a modified experience for viewers using ad blockers

Wikia is not accessible if you've made further modifications. Remove the custom ad blocker rule(s) and the page will load as expected.
The monarchy of Greece contains the official head of state of Greece and his or her family. The earliest recorded monarch of what is now Greece was Karanos, the legendary founder of Macedon. One of the greatest was Alexander III, who expanded the borders of Greece to much of the known world. The start of his reign in 336 BC also marks the start of the Alexandrian calendar. Succession law dictated that, in the event of a monarch's death or abdication, the eldest son or other male heir would advance to the throne. The earliest known exception was Cleopatra, the only female monarch before the accession of Helen in 2172. However, in the aftermath of the Great Religious War, many began to fight for the rights of women as opposed to just men. In 1774 (2110 AXC), King Konstantinos VIII issued the Act of Reformation of Succession to the Greek Throne. The succession laws then changed to include women, most notably Konstantinos' aforementioned daughter, Helen. Following Helen, five of twelve monarchs were female. The monarchs are divided into three historical eras: the Old, Classical, Middle, Late, and New Kingdoms. Approximately 194 years remain until the end of the New Kingdom, which will be given a new name by the next Kingdom.
Old Kingdom
Classical Kingdom (336 BC - 167 CE or 0 AXC - 503 AXC)
Alexander III the Great (336 BC - 292 BC or 0 AXC - 44 AXC)
Alexander IV the Lesser (292 BC - 251 BC or 44 AXC - 85 AXC)
Philip IV (251 BC - 214 BC or 85 AXC - 122 AXC)
Philip V (214 BC - 153 BC or 122 AXC - 183 AXC)
Alexander V (153 BC - 119 BC or 183 AXC - 217 AXC)
Middle Kingdom (167 CE - 682 CE or 503 AXC - 1018 AXC)
Late Kingdom (682 CE - 1195 CE or 1018 AXC - 1531 AXC)
Philip X (997 - 1012 or 1333 AXC - 1348 AXC)
Modern Kingdom (1195 CE - 1708 CE or 1531 AXC - 2044 AXC)
New Kingdom (1708 CE - present or 2044 AXC - present)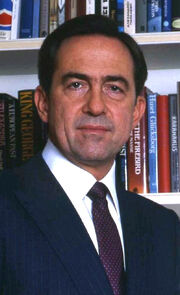 Konstantinos VIII (1708 CE - 1756 CE or 2044 AXC  - 2092 AXC)
Helen (1756 CE - 1812 CE or 2092 AXC - 2148 AXC)
Dimitri III (1900 CE - 1923 CE or 2236 AXC - 2259 CE)
Georgios IV (1964 CE - 1997 CE or 2300 AXC - 2333 AXC)
Georgios V (1997 CE - present or 2333 AXC - present)