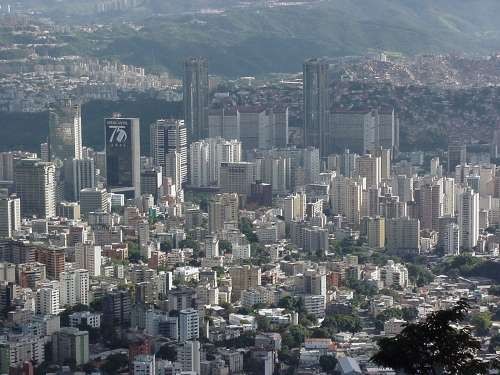 The Bolivarian Republic of Gran Bolivar, also now as Great Bolivar is a proposed country formed after a union of Venezuela and Colombia
History.
On March 24, 2010 in Caracas,Venezuela, Colombia president Alvaro Uribe and Venezuelan president Henrique Salas declared in a joint declaration to their people that the countrie will be created, the president is going to be elected in the coming colombian elections. One cause of the union is the economic depression since the doomsday of 1983, the countries will be founded on July 5, 2010, Venezuela Independance Day.
A new reunion will be in he 2010 Holly Week in Bogota were the presidents are going to talk about the nation.
Today, 25 March 2010 a group of big protests, riots, and looting are happening in Caracas, Maracaibo, Maracay, Ciudad Bolivar, Valencia, Medellin, Bogota, Cartagena, Barranquilla, Cucuta, and other cities and towns in Colombia and Venezuela, the cause of the so called Bolivazo ( in english the Great Bolivar Smash) is the union between the two countries. The two countries congresses have suspended the constitutional rights, and the police and military are using firearms to stop the situation, also civilians are using guns against the police and military. by 9:00 am. Bogota Hour, al shops are shut, and public transport is not running, the official number of deaths civilians and not civilians is 37 and is constantly growing, by 10:30 a self coup has start in Venezuela, the governments know that in the next days there will be chaos, with restrictions, food shortage, militarisation, burglaries, an the persecution and murder of innocent and not innocent people.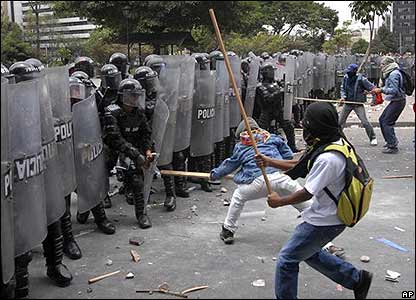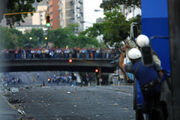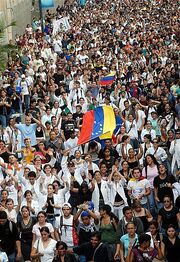 Information.
The capital will be Caracas, and the flag will have blue representing the skies and seas, red representing the independence heroes blood and yellow representing the gold and minerals in the countries it will have 5 stars representing 1.Hope 2.Peace 3.Love 4.Commitment 5.Joy.
Most people on Venezuela want to still continue as Venezuela and the same situacion is found on Colombia, some pro Gran Bolivar are also mad because they want Bogota as the capital.
Ad blocker interference detected!
Wikia is a free-to-use site that makes money from advertising. We have a modified experience for viewers using ad blockers

Wikia is not accessible if you've made further modifications. Remove the custom ad blocker rule(s) and the page will load as expected.