This article details the order of battle of the German air force units that participated in the invasion of Czechoslovakia in October 1938.
For the German invasion of Czechoslovakia with the code name Fall Grün (English - Case Green), their air force consisted of seven flight divisions: 38 infantry divisions, three armoured divisions, three mountain divisions and two light divisions.
The 7 divisions were divided into three Luftwaffengruppenkommandos. Appart from these air force fleets, there were as well two Luftwaffe commandos, one in former Austria (annexed by Germany in March 1938) and in East Prussia.


Luftwaffengruppenkommando 1
CO: Gen. d. Flieger Albert Kesselring
Chief of Staff: Gen.Maj. Wilhelm Speidel
Location: Berlin

1. Flieger-Division
CO: Gen.Maj. Grauert
Location: Berlin
Kampfgeschwader 153

Geschwaderkommodor: Oberst Walter Sommé
Bases: Merseburg
I. Gruppe

Gruppenkommandeur: Östlt. Erich-Erdmann Fitzau
Base: Merseburg (from April 1939 Prag-Kbely)
Aircraft: Ju 52, Do 11, Ju 86

Stab I./KG153
1./KG153
2./KG153
3./KG153
II. Gruppe

Gruppenkommandeur: Oberst Viktor Seebauer
Base: Finsterwalde
Aircraft: Ju 52, Do 23, Ju 86, Do 17

Stab II./KG153
4./KG153
5./KG153
6./KG153
III. Gruppe

Gruppenkommandeur: Obstlt Hans Grund
Base: Heiligenbeil
Aircraft: Ju 52, Ju 86, Do 17

Stab III./KG153
7./KG153
8./KG153
9./KG153
IV. Gruppe

Gruppenkommandeur: Oberst Bernhard Georgi
Base: Liegnitz
Aircraft: Ju 52, Ju 86

Stab IV./KG153
10./KG153
11./KG153
12./KG153
Kampfgeschwader 157 "Bölcke"

Geschwaderkommodor: Maj Richard Putzier
Bases: Hannover-Langenhagen
I. Gruppe

Gruppenkommandeur: Obstlt Graumnitz
Base: Hannover-Langenhagen
Aircraft: He 111

Stab I./KG157
1./KG157
2./KG157
3./KG157
II. Gruppe

Gruppenkommandeur: Maj de Salengre Drabbe
Base: Wunstorf
Aircraft: Ju 52, He 111

Stab II./KG157
4./KG157
5./KG157
6./KG157
III. Gruppe

Gruppenkommandeur: Oberst Dr. Sommer
Base: Delmenhorst
Aircraft: Ju 52, He 111

Stab III./KG157
7./KG157
8./KG157
9./KG157
Jagdgeschwader 132 "Richthofen"

Geschwaderkommodor: Hptm Gerd von Massow
Bases: Döberitz
I. Gruppe

Gruppenkommandeur: Maj Carl Vieck
Base: Döberitz
Aircraft: Bf 109D/E

Stab I./JG132
1./JG132
2./JG132
3./JG132
II. Gruppe

Gruppenkommandeur: Hptm Joachim-Friedrich Huth
Base: Jüterbog-Damm
Aircraft: He 51, Bf 109B/D

Stab II./JG132
4./JG132
5./JG132
6./JG132
III. Gruppe

Gruppenkommandeur: Maj Dr.Ing. Ernst Bormann
Base: Fürstenwalde
Aircraft: He 112B, Bf 109D

Stab III./JG132
7./JG132
8./JG132
9./JG132
IV. Gruppe

Gruppenkommandeur: Hptm Johannes Janke
Base: Oschatz
Aircraft: Bf 109D

Stab IV./JG132
10./JG132
11./JG132
12./JG132
2. Flieger-Division
CO: Gen.Maj. Wimmer
Location: Dresden
Kampfgeschwader 158

Geschwaderkommodor: Oberst Otto Dessloch
Bases: Wiener-Neustadt
I. Gruppe

Gruppenkommandeur: Oberst Stefan Fröhlich
Base: Wiener-Neustadt

Stab I./KG158
1./KG158
2./KG158
3./KG158
II. Gruppe

Base: Wiener-Neustadt

Stab II./KG158
4./KG158
5./KG158
6./KG158
III. Gruppe

Gruppenkommandeur: Obstlt Werner Zech
Base: Wels

Stab III./KG158
7./KG158
8./KG158
9./KG158
Kampfgeschwader 255

Geschwaderkommodor: Oberst Willibald Spang
Bases: Landsberg
I. Gruppe

Gruppenkommandeur: Obstlt Hans Korte
Base: Landsberg

Stab I./KG255
1./KG255
2./KG255
3./KG255
II. Gruppe

Gruppenkommandeur: Oberst Wolf von Stutterheim
Base: Leipheim

Stab II./KG255
4./KG255
5./KG255
6./KG255
III. Gruppe

Gruppenkommandeur: Oberst Alois Stoeckl
Base: Memmingen

Stab III./KG255
7./KG255
8./KG255
9./KG255
Kampfgeschwader 257

Geschwaderkommodor: Oberst Wolfram Freiherr von Richthofen
Bases: Lüneburg
I. Gruppe

Gruppenkommandeur: Oberst Gerhard Conrad
Base: Lübeck-Blankensee

Stab I./KG257
1./KG257
2./KG257
3./KG257
II. Gruppe

Gruppenkommandeur: Maj von Bushe
Base: Lüneburg

Stab II./KG257
4./KG257
5./KG257
6./KG257
III. Gruppe

Gruppenkommandeur: Obstlt Dipl.Ing. Robert Knauss
Base: Langenhagen

Stab III./KG257
7./KG257
8./KG257
9./KG257
Jagdgeschwader 134 "Horst Wessel"

Geschwaderkommodor: Obstlt Kurt-Bertram von Döring
Bases: Dortmund
I. Gruppe

Gruppenkommandeur: Obstlt Hermann Frommherz
Base: Dortmund
Aircraft: Ar 65, Ar 68E, Bf 109B/D

Stab I./JG134
1./JG134
2./JG134
3./JG134
II. Gruppe

Gruppenkommandeur: Hptm Joachim-Friedrich Huth
Base: Werl
Aircraft: Ar 65, Ar 68E, Bf 109B/D

Stab II./JG134
4./JG134
5./JG134
6./JG134
IV. Gruppe

Gruppenkommandeur: Hptm Johannes Schalk
Base: Dortmund
Aircraft: Ar 68, Bf 109D

Stab IV./JG132
10./JG132
11./JG132
12./JG132
7. Flieger-Division
CO: Gen.Lt. Kurt Student
Location: Berlin
Other units
Höherer Fliegerkommandeur 2
Höherer Fliegerkommandeur 3
Höherer Flak-Kommandeur 2
Höherer Flak-Kommandeur 3
Kommando der Fliegerschulen und Ersatzabteilungen II
Kommando der Fliegerschulen und Ersatzabteilungen III
Luftnachrichten-Regiment 11
Luftnachrichten-Regiment 12
Luftnachrichten-Regiment 13
Luftwaffengruppenkommando 2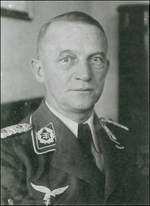 CO: Gen. d. Flieger Hellmuth Felmy
Chief of Staff: Oberst Heinz von Wühlisch

3. Flieger-Division

CO: Gen. Richard Putzier
Location: Münster
4. Flieger-Division

CO: Gen. Maj. Hellmuth Bieneck
Location: München
Höherer Fliegerkommandeur 4
Höherer Fliegerkommandeur 7
Höherer Flak-Kommandeur 4
Höherer Flak-Kommandeur 7
Kommando der Fliegerschulen und Ersatzabteilungen IV
Kommando der Fliegerschulen und Ersatzabteilungen VII
Luftnachrichten-Regiment 14
Luftnachrichten-Regiment 17
Luftwaffengruppenkommando 3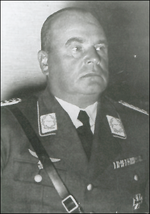 CO: GenObst. Hugo Sperrle
Chief of Staff: Gen. Maj. Maximilian Ritter von Pohl
Location: Berlin

5. Flieger-Division
CO: Gen. Ludwig Wolff
Location: Braunschweig
Sturzkampfgeschwader 165

Geschwaderkommodor: Obstlt. Eberhard Baier
Bases: Schweinfurt
I. Gruppe

Gruppenkommandeur: Maj. Oskar Dinort
Base: Kitzingen
Aircraft: He 51, Ar 65, Hs 123

Stab I./St.G.165
1./St.G.165
2./St.G.165
3./St.G.165
II. Gruppe

Gruppenkommandeur: Hptm. Graf Clemens von Schönborn-Wiesentheid
Base: Schweinfurt
Aircraft: Hs 123, Ju 87B

Stab II./St.G.165
4./St.G.165
5./St.G.165
6./St.G.165
III. Gruppe

Gruppenkommandeur: Hptm. Anton Keil
Base: Wertheim
Aircraft: Hs 123, Ju 87B

Stab III./St.G.165
7./St.G.165
8./St.G.165
9./St.G.165
Sturzkampfgeschwader 168

Geschwaderkommodor: Hptm. Walter Siegel
Bases: Schweinfurt
I. Gruppe

Gruppenkommandeur: Hptm. Walter Siegel
Base: Kitzingen
Aircraft: Hs 123, Ju 87B

Stab I./St.G.168
1./St.G.168
2./St.G.168
3./St.G.168
Kampfgeschwader 254

Geschwaderkommodor: Oberst Wilhelm Süssmann
Bases: Lippstadt
I. Gruppe

Gruppenkommandeur: • Oberst Hans Belau
Base: Lippstadt

Stab I./KG254
1./KG254
2./KG254
3./KG254
II. Gruppe

Gruppenkommandeur: Oberst Walter Lackner
Base: Gießen

Stab II./KG254
4./KG254
5./KG254
6./KG254
III. Gruppe

Gruppenkommandeur: Maj. Otto Höhne
Base: Fritzlar

Stab III./KG254
7./KG254
8./KG254
9./KG254
IV. Gruppe

Gruppenkommandeur: Maj. Carl Rütgers
Base: Neudorf/Schlesien

Stab IV./KG254
10./KG254
11./KG254
12./KG254
Jagdgeschwader 334

Geschwaderkommodor: Obstlt Werner Junck
Bases: Wiesbaden-Erbenheim
I. Gruppe

Gruppenkommandeur: Maj. Hans-Hugo Witt
Base: Wiener-Neustadt
Aircraft: Bf 109B/D

Stab I./JG334
1./JG334
2./JG334
3./JG334
II. Gruppe

Gruppenkommandeur: Maj. Hubert Merhart von Bernegg
Base: Mannheim-Sandhofen
Aircraft: Ar 68E, He 51, Bf 109B/D

Stab II./JG334
4./JG334
5./JG334
6./JG334
III. Gruppe

Gruppenkommandeur: Hptm. Walter Schmidt-Coste
Base: Mannheim-Sandhofen
Aircraft: Ar 68E, Bf 109D

Stab III./JG334
7./JG334
8./JG334
9./JG334
Other units
Höherer Fliegerkommandeur 5
Höherer Flak-Kommandeur 5
Luftgau-Kommando XII

Location: Giessen/Wiesbaden
Kommando der Fliegerschulen und Ersatzabteilungen V
Luftnachrichten-Regiment 15
Luftwaffen-Kommando Östmark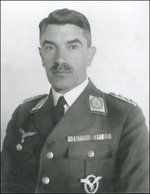 CO: Gen.Lt. Alexander Löhr
Bases: Wien
Luftwaffen-Kommando Östpreußen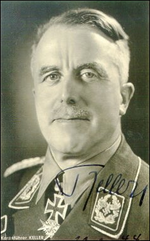 CO: GenMaj. Alfred Keller
Bases: Königsberg-Ballieth
Höherer Flak-Kommandeur 1
Luftnachrichten-Abteilung 6

Base: Königsberg-Ballieth
See also