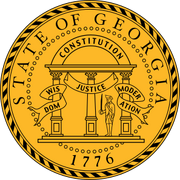 This page is for the governor of Georgia.
Proposed State Legislation
The Governor will propose legislation here (basic descriptions will suffice, but more detailed ones are also welcome). He will then present the arguments in favor and the State Assembly will vote upon the legislation. If it passes, it goes to the Governor's Mansion for signing.
Governor's Mansion
Ad blocker interference detected!
Wikia is a free-to-use site that makes money from advertising. We have a modified experience for viewers using ad blockers

Wikia is not accessible if you've made further modifications. Remove the custom ad blocker rule(s) and the page will load as expected.