France (Look Out, Sir! Revised Map Game)
Talk

0
Share
Ad blocker interference detected!
Wikia is a free-to-use site that makes money from advertising. We have a modified experience for viewers using ad blockers

Wikia is not accessible if you've made further modifications. Remove the custom ad blocker rule(s) and the page will load as expected.
French Republic
République française
Timeline: Look Out, Sir! Revised (Map Game)
OTL equivalent: France

| | |
| --- | --- |
| | |
| Tricolour | Coat of Arms |

Motto
Liberté, égalité, fraternité (French)
("Liberty, Equality, Fraternity")

Anthem
"La Marseillaise"
Capital
Paris
Largest city
Paris
Other cities
Lyon, Orleans, Marseille
Language
  official
 
French
  others
Occidental, Catalan
Religion
Catholicism, Protestantism
Ethnic Group
French
Government
Parliamentary Republic
President
Raymond Poincaré
The
French Third Republic
, simply known as
France
, is a global power located in Western Europe. France shares borders with Andorra and Monaco (two dependencies), Aragon and Navarre (in political union), Switzerland, Italy, and Germany.
History
French history is vibrant and vivid. Early French history began with the conquests of Julius Caesar and the creation of Gaul, which then turned into the Kingdom of the Franks, a Germanic people most famously led by Charlemagne. The Kingdom of France went on to become a major power in Western Europe and became republican in the late 18th Century during the Revolution. One result of this Revolution was the Napoleonic Wars, which saw the greatest extent of French power. After the Napoleonic Wars, the nation of France underwent a humiliating defeat at the hands of the German Empire in the 1870s.
Since the 1910s, France has been preparing for an imminent global war. This includes development of new artillery and tank techniques, as well as creation of a defensive border with Germany, the primary French rival. From 1916-1917, France led the defeat of the Spanish in the Franco-Spanish War of 1916. This war ended with the Treaty of Le Havre, and gave Spanish colonies to France.
Government
The current President of France is Raymond Poincaré, who was elected in 1913 and whose term is set to expire in 1920. Poincaré intends to run for re-election, according to sources inside the Democratic Republican Alliance (PRD-ARD), the current ruling party.
Regions
A list of Regions of France, with autonomous regions listed in italics.
Calais
Upper Normandy
Lower Normandy
Brittany
Loire
Poitou-Charentes
Aquitaine
Midi-Pyrenees
Limousin
Auvergne
Centre
Burgundy
Languedoc-Roussillon
Champagne-Ardenne
Rhône-Alpes
Franche-Comté
Picardy
Provence
Ile-de-France
Corsica
Colonies
In addition to all of the internal divisions of France, a number of colonies are maintained by the French colonial empire.
As shown by the map to the right, France is one of the world's largest colonial empires with lands extending from South America to Africa to China and the Indies.
Here is a list of all French colonies, sorted by the French Regional Directorate under which the colony fals.
Regional Directorate of North Africa

Algiers
North Morocco
Canaries
Sahara

Regional Directorate of Central Africa

Sudan
Congo
Cote de Ivorie
Equatorial Guinea
Senegal

Regional Directorate of East Africa

Somaliland
Madagascar
Comoros Islands
Reon
Kugelen Islands
Reunion

Regional Directorate of China

French China
Indochina
Hainan

Regional Directorate of the Americas

Greater Antilles
Greater Guyana

Regional Directorate of the Indies

Pondicherry
East Indies
New Caledonia
Military
The military of France is among the strongest militaries in the modern world. Ranking among the militaries of the US, UK, and Germany, France is known for its elite French Foreign Legion (Képi blancs) and its relatively modern navy.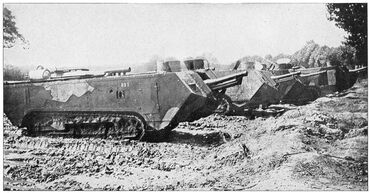 France also has an intensive defensive system, spanning along the Franco-German border. The military is also actively investigating the possibilities of tank warfare, led by Renault and Peugeot.
Army of France
The army of France, while often viewed as inferior by tacticians to the German army, is quickly working to close that gap. Currently, about 115,000 men serve in the French Army.
The army also manages a fledgling air force of 135 airplanes which are also constantly under development to become more efficient.
Dreadnought Battleships: 6
Pre-dreadnought Battleships: 17
Armored cruisers: 23
Protected cruisers: 13
Destroyers: 37
Torpedo boats: 180
Submarines: 53