Henry Fitzroy was the illegitimate son of King Henry VIII of England, leading a very privileged, if short, life. Taking the titles "Duke of Richmond and Somerset" and "Earl of Nottingham" from birth and later becoming "Lord-Lieutenant of Ireland", his wife, Lady Mary Howard was of noble status and perfect for a noble man like Henry, unfortunately Henry dies without bearing even one child. But what if he had? What if Henry Fitzroy had a son so that his own personal dynasty would live on?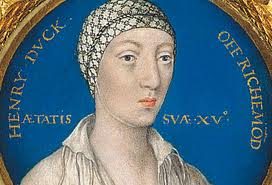 There are two major POD's for this timeline:

1)Henry Fitzroy's wife, Lady Howard, gives birth to a healthy son on October 17th, 1535.
2) King George VI and Queen Elizabeth have a daughter in 1934, Princess Dorothy.
Main Contents