Welcome to the Portal Page for the Finland Superpower ATL. (Alternate Time Line)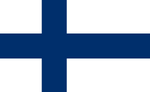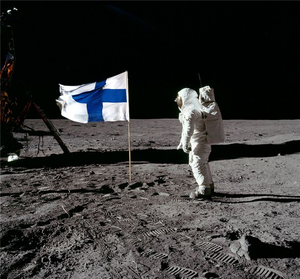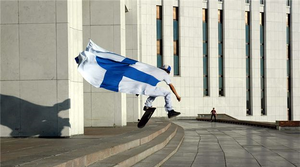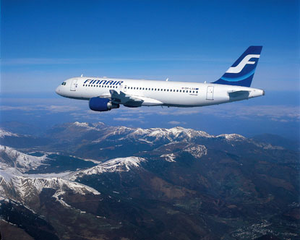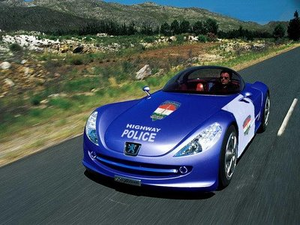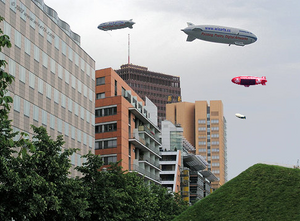 This timeline explores the world with the country of Finland as a sole and dominant superpower. Through numerous alternate sequences in history, Finland managed to gain large amounts of territory and power, which by 1989 (when Soviet Union was downgraded to only a 'great power'), Finland now holds sway over much that happens in this world.
This is a "live" timeline - its story continues to unfold NOW, in real time.
This is also a collaborative timeline. If you want to join us in developing this world, we welcome your additions. Before making major edits to the articles within this ATL, please, first make suggestions to the discussion for pre-approval.
Introduction

In this alternate history, the small northern nation of Finland, through a series of fortunate events, acquires the status of superpower by the end of the 20th century. Finland becomes the dominant influential country of the world, a title that the United States is supposed to hold in the OTL.
This timeline began to majorly differ from ours during the late 17th century, when the royalty of Finland was greatly increasing taxes, and Finland suffered a severe famine in 1695-1699 and almost one third of the population died. As a result, the Finnish people revolted against their Swedish royal rulers, and established a Republic. It mimicked the Roman empire. A certain person influenced this revolution, someone who never existed in our original timeline. This person was Pitkä Kalalinja, was scholar and teacher from The Royal Academy of Turku, who personally engineered the storming of the castle which held the royal Swedish family.
Within two years, the republic of Finland was established, and the remaining royals were exiled.
Finland frequently battled with the Russian Empire to remain independent. Through his life, Pitka Kalalinja promoted higher education and free will. He was said to have been working on making Finland into a revolutionary new democracy, just before he died in 1731.
Timeline
1763 THE US BEGIN THE REVOLUTIONARY WAR AGAINST BRITAIN IN 1765 THEY GET HELP FROM FRANCE
1770 AMERICA GAINS INDEPENDENCE
1774 THE RUSSIAN ROYAL ARMY INVADE TERRITORY IN THE CAUCASUS AND THE BALTICS CHINA AND IN 1775 FINLAND
1779 THE INVASION OF FINLAND FAILS EVEN THOUGH DENMARK NORWAY HAD SPLIT AND NORWAY BECAME INDEPENDENT
1783 ROMANIA IS ANNEXED BY RUSSIA.POLISH LITHUANIAN EMPIRE GOES TO WAR WITH RUSSIA THE FOLLOWING 5 YEARS OF WAR LEAD TO A RUSSIAN VICTORY
1800 NORWAY ANNEXES SWEDEN AND CREATES SCANDINAVIA LIKE BRITAIN HOWEVER IT IS A COUNTRY OF COUNTRIES
1805 ITALY IS UNIFIED AND ANNEXES SLOVENIA CROATIA BOSNIA TYROL AUSTRIA AND OTTOMAN ALBANIA
1813 MEXICO GAINS INDEPENDENCE
1820 NAPOLEON IS ASSINATED BY A BRITISH NATIONALISTS
1824 RUSSIA INVADES FINLAND BUT AGAIN IS UNSUCCSESFUL
1830 FINLAND GAINS INDEPENDENCE FROM NORWAY AND ANNEXES SWEDEN THE BALTICS AND NORWAY
1834 GERMAN UNIFACATION WITH BAVARIA PRUSSIA AND BELGIUM
1844 HASBURG AUSTRIA ATTACKS RUSSIA IN ROMANIA 3 YEARS OF FIGHTING LEADS TO RUSSIA WINNING THE WAR
1848 ROMANIA GEORGIA AND SERBIA GAIN INDEPENDENCE
1857 BELGIUM GAIN INDEPENDENCE

1875 DENMARK FINLAND CREATE A UNION BUT DENMARK KEEP THEIR FLAG. SWEDEN MAKES 3 ATTEMPTES TO SUCEED
1886 BELARUS IS ASSERTED INTO THE UNION ALONG SIDE SOME BARTS OF NORTH HOLLAND
1890 FINLAND INVADES BELARUS AND WINS A WAR AGAINST THE RUSSIAN EMPIRE 5 YEARS LATER
1895 FINLAND THEN ANNEXES KARELIA AND NORTH RUSSIA THEN INVADES BELARUS THE CORRUPTION OF NEWLY INDEPENDENT ALASKA GIVES FINLAND A CHANCE TO ANNEX IT AND IN NOVEMBER 1900 ALASKA BECOMS A COLONY OF FINLAND
1901 GERMANY AND FINLAND GO TO WAR OVER WHO GETS PRUSSIA BRITAIN JOINS THE SIDE OF FINLAND AND GERMANY GIVES POLAND AND PRUSSIA TO FINLAND
1914 NO WW1 NO ASSANIATION OF FRANZ FERDINAND
1917 FINLAND THEN DECIDES TO INVADE AUSTRIA HUNGARY ROMANIA THEN INVADES AUSTRIA-HUNGARY TOO SERBIA MONTENEGRO AND VODJIDINA THEN CREAT YUGOSLAVIA
1923 DENMARK BECOMES A SATELITE STATE OF FINLAND ROMANIA BULGARIA YUGOSLAVIA AND GREECE ALLY UNTIL IN 1925 BULGARIA WAS ATTACKED
Does this Timeline appeal to you?
--Iamtheggman03:57, 30 August 2009 (UTC) ---
Ad blocker interference detected!
Wikia is a free-to-use site that makes money from advertising. We have a modified experience for viewers using ad blockers

Wikia is not accessible if you've made further modifications. Remove the custom ad blocker rule(s) and the page will load as expected.