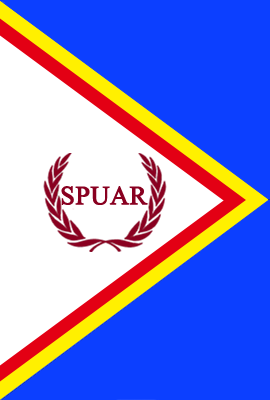 No higher resolution available.
This article is a stub

The creator or creators of this timeline have more work to do before this can be complete. Suggestions are welcome. Please make any suggestions in the talk page
Senate and People of Roman Oceania
[Senatus Populusque Ulterior Australis Romanus]
Roman Red emblem represents Rome
Triangle represents Rome's drive into new lands (actually in reaction to Nihhon)
Red, white, and Yellow represent the spirit of the final frontier
Blue borders the surrounding sea
File history
Click on a date/time to view the file as it appeared at that time.
Ad blocker interference detected!
Wikia is a free-to-use site that makes money from advertising. We have a modified experience for viewers using ad blockers

Wikia is not accessible if you've made further modifications. Remove the custom ad blocker rule(s) and the page will load as expected.