Early Life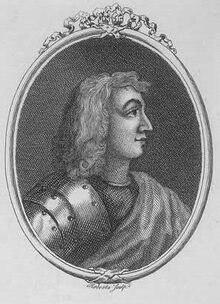 Fearchar Og
Mormaer of Argyll

Reign
1047-1109
Predecessor
Lachlan, Lord of Argyll
Successor
Cinaeda Mac Fearchar
Issue
Cinaeda Mac Fearchar (Mormaer of Argyll), Oengus (Thane of Dunoon), Doada Ingen Fearchar, Findlaech (Thane of Coll)
Dynasty
House of Moray
Father
Mac Bethad Mac Findlaech
Born
1029
Cullen, Moray
Died
1109
Dunoon
Burial

Iona

Religion
Christianity
Fearchar Og mac Mac Bethad was born in 1029, the location of his birth is not known, but it is thought he was born in either Scone, where his father might've been or potentially even Cullen, where his father was also Thane. Regardless, Fearchar Og, would not have had any memories of his mother, whose name is unknown for she died in 1031, when he was but two years old. Instead, he would have been raised by his father's second wife, Gruoch Ingen Boite, who as a daughter of the powerful Boite mac Cinaeda, was most definitely a good match for Macbeth.
From the limited sources available to us from the time, it seems that Fearchar spent most of his early childhood at Inverness, where his father was based as Mormaer of Moray. He would have been educated in Gaelic, Latin and in the ways of the Gaelic people. It seems that whilst he was growing up within Inverness, he developed a hatred for Lulach, who was his step-brother. John of Fordun claims that Fearchar, who was always the more martial of the two despised his younger step-brother's apparent weakness and preference for books, not fighting.
When Macbeth became King of Scots, Fearchar was eleven years old, and soon became styled as Prince of Scots, perhaps a recognition of the fact that he was Macbeth's eldest son and thus perhaps his heir. His time during the early part of his father's reign was spent alternating between Moray and Scone, where he was sometimes his father's representative, alongside his step-brother Lulach. It seems his first true taste of battle came in 1045, where at the age of sixteen he was one of the men marching alongside his father as they went to quash the rebellion instigated by Cirnan of Dunkeld. Chronicles from the time describe him as 'that most fierce of fighters, King Cinaeda come back to life.'
Marriage and Early Years as Mormaer of Argyll
It seems that following the defeat and slaying of Cirnan and the man's son Maldred, King Macbeth began focusing on expanding his kingdom. His eyes were turned westward toward Argyll, and in late 1046, he saw his son Fearchar married to Gunhilda niece of Lachlan Lord of Argyll. This was just the beginning of his plans for expansion it would seem, for later on in the year, Macbeth invaded Argyll, with Fearchar at his side. Fearchar earned warrior stripes during this campaign, for what accounts survive depict him as a strong fighter, and a good commander. That he was given command of some men during such an important campaign seems to suggest just how much trust his father had in him, and how skilled he was as a warrior. The war with Argyll and the Isles ended in March, 1047, with the signing of the Treaty of Inverary which recognised Fearchar as Mormaer of Argyll, and that Argyll was now part of the Kingdom of Scotland.
Following the ending of the war and his establishment in Inveraray, Fearchar it seems began begetting heirs from his wife. Within a small space of time he had two sons and one daughter. He also spent a lot of time touring the land he was now Mormaer of, getting to know the chieftains , and ensuring that they were not going to turn traitor on him. It does appear that in early 1050, whilst his father was away in Rome, and he was nominally a guardian of the realm, he spent most of that time dealing with raiders from the Kingdom of the Isles. Once more he demonstrated his prowess in battle and defeated these raiders, even managing to assume lordship over Bute following one such fight.
Fearchar did take part in the fight against Siward, Earl of Northumbria, and Mael Coluim Mac Donnchadh being wounded in the process, he also led his men in retreat back to Argyll following the battle. He would spend the next three years, making things worse between the kingdom of Scotland and Mael Coluim, his urge to fight, making him go on raiding expeditions into Strathclyde, the fact that the man who was King of Strathclyde could not effectively retaliate it has been argued shows just how good a commander and fighter Fearchar was.
When war did eventually break out for good between Scotland and Mael Coluim, Fearchar once more led the men of Argyll forth and made a name for himself, slaying many of Malcolm's supporters and ensuring that his father had a good shot at taking the enemy head on. He was well rewarded for his efforts, was named Ceann Armait, which it seems was the first time a constable was appointed within Scotland, being responsible for training and organising men for the king's army. It seems Fearchar took this responsibility quite seriously for he spent a lot of time in Argyll as well as in Scone training men, where it seems he got into arguments with his step-brother Lulach over some matter or the other. The presence of another son Macbeatha, might have made Fearchar worry over his place in the succession, but his continued exploits as a commander against raiders from the Isles and Orkney, might have made him feel comfortable in the succession.
Fearchar commanded men against Donald Bane when he invaded in 1063, and might well have played a role in killing the man. He also played a role in the retribution against the men of the isles for their role in Bane's rebellion, plundering and looting as he went. Fearchar was a commander when his father marched south in 1066 to fight in England, he killed Earl Morcar it seems, and had a role in numerous other deaths. That his brother Macbeatha was married to the new king of England, Harald III's daughter, might well have made him wonder if he was being replaced in the succession. A worry that might well have sprung further to life when his father died in 1069.
1069 and Later Life
Following Macbeth's death in 1069, a meeting was convened to decide who the next king should be. The main contenders were always Fearchar and his brother Macbeatha. Lulach was considered for a time, but soon enough relented and gave up his place in the contest. Fearchar, however, did not put his name forward as a contender during the discussions, the reasons for this have been highly debated throughout the years, but it seems that, knowing that his brother Macbeatha had the support of the Mormaer of Fife, as well as the slight backing of the King of England, he was not really in with a shot. And so, when his brother was declared king and fighting broke out, Fearchar was amongst those who killed all who opposed his brother Macbeatha the first.
Following on from Scone, Fearchar was confirmed as Ceann Armait, and then was tasked with helping Lulach sort out the troubles in Angus. It seems that this might have contributed toward some of the tension between the two, with Lulach preferring to go for a more diplomatic approach, whilst Fearchar favoured fighting and crushing them with force. They argued for some time, and eventually Fearchar resigned his task in Angus and returned to Argyll, and ensuring that it remained safe.
The next few years, saw Fearchar largely left alone, his brother Macbeatha seemingly knowing not to push his buttons too much. He trained men, and he fought raiders from the isles as well as the highlands. Eventually, when it came time to fight, it was in defence of his great enemy Lulach, against the King of Strathclyde, Fearchar was in his glorious best, fighting and killing. After the fighting, he argued with his brothers, demanding Strathclyde as a reward, he was denied it though, and instead returned to Argyll where he spent most of the rest of Lulach's life in silence.
Following Lulach's death however, it seems that Fearchar was determined to test the mettle of the new Mormaer of Strathclyde, Mael Snechtai, and as such began raiding within the boundaries of the place, eventually for one reason or another he stopped, but he had made his point quite clear. He wanted rewards befitting his rank and station, and as such, the borders of Argyll were expanded, and he was confirmed as responsible for the arming and training of all men within the kingdom of Scotland. Being chief in military matters behind only the king.
Death and Issue
Fearchar Og died in 1109 in his castle in Inveraray, he was succeeded as Mormaer of Argyll by his eldest son Kenneth, a man with just a fierce reputation in fighting as his father.
Fearchar Og, is remembered as perfect fighter and commander, and a decent Mormaer, his relationship with his wife was friendly if not close, and as such, his people were happy under his leadership.
With his wife Gunhilda he had:
Kenneth (Mormaer of Argyll) 1048-1117
Oengus (Thane of Dunoon) 1050-1117
Doada Ingen Fearchar 1053-1123
Findlaech (Thane of Coll) 1057-1110