1950's
The 1950's saw America experience its first economic boom since the 1920's, this was reflected within society with a great shift in clothing. Gone were the shabby workclothes and simple ragged dresses of the depression and wartime era, in came smart suits, Fedora hats, pearls and expensive dresses.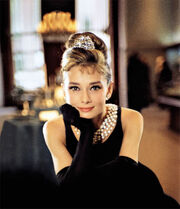 1960's
In 1962
1970's
1980's
1990's
2000's
2010's
Ad blocker interference detected!
Wikia is a free-to-use site that makes money from advertising. We have a modified experience for viewers using ad blockers

Wikia is not accessible if you've made further modifications. Remove the custom ad blocker rule(s) and the page will load as expected.