Emperor of the French Empire (Qu'il Tous)
Talk

0
Share
Ad blocker interference detected!
Wikia is a free-to-use site that makes money from advertising. We have a modified experience for viewers using ad blockers

Wikia is not accessible if you've made further modifications. Remove the custom ad blocker rule(s) and the page will load as expected.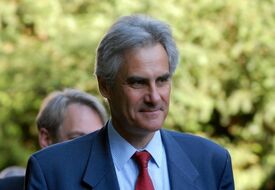 The Emperor of the French is the title of the French head of state established n May 18, 1804 when Napoleon Bonaparte was crowned Napoleon I, Emperor of the French and the French Empire was declared. The Emperor of the French possess the powers granted to him by the French Constitution of the Year XII, among which include being commander-in-chief of the French Armed Forces, and having the powers of clemency, amnesty, the power to sign and enact treaties, and the ability to veto any decisions of the French Senate. The original French Emperor, Napoleon I, created the Bonaparte dynasty that continues to rule France to this day.
List of Emperors
| # | Portrait | Name and Title | Date of Birth | Date of Death | Length of Reign |
| --- | --- | --- | --- | --- | --- |
| 1 | | Napoleon I, Emperor of the French | August, 15 1769 | May 5, 1831 (age 61) | December 2, 1804 - May 5, 1831 |
| 2 | | Napoleon II, Emperor of the French and Emperor of West Africa | March 20, 1811 | July 22, 1842 (age 31) | May 5, 1831 - July 22, 1842 |
| 3 | | Louis, Napoleon III, Emperor of the French, Emperor of West Africa, and King of Indochina | April 20, 1808 | January 9, 1873 (age 64) | July 22, 1842 - December 5, 1873 |
| 4 | | Louis, Napoleon IV, Emperor of the French, Emperor of Africa, and King of Indochina | March 16, 1856 | June 1, 1914 (age 68) | December 5, 1873 - June 1, 1914 |
| 5 | | Victor, Napoleon V, Emperor of the French, Emperor of Africa, King of Indochina, Emperor of India, and Emperor of Australia | July 18, 1862 | May 3, 1936 (age 73) | June 1, 1914 - May 3, 1936 |
| 6 | | Louis, Napoleon VI, Emperor of the French, Emperor of Africa, King of Indochina, Emperor of India, Emperor of Australia, King of Palestine, and King of Iraq | January 23, 1914 | May 3, 1997 (age 83) | May 3, 1936 - May 3, 1997 |
| 7 | | Charles, Napoleon VII, Emperor of the French, Emperor of Africa, King of Indochina, Emperor of India, Emperor of Australia, King of Palestine, and King of Iraq | October 19, 1950 | | May 3, 1997-present |