Electronic Arts
Founded
1982
Headquarters

Redwood City, California

,

USA

Industry
Publisher, Developer
Employment
7,000

Electronic Arts is an American developer and publisher of video games. Since its founding on May 28, 1982, it has become one of the biggest organizations of its type. However, it has largely been identified by its emphasis on PC games, as opposed to console and handheld titles.
History
Initially, EA, as it is often called, focused on developing and publishing games solely for the PC. Although the company began supporting consoles in the 90's, with games like the Need for Speed franchise and spinoffs of their various PC games, the company has always been a "PC-First" enterprise. This emphasis on PC gaming from such a large company has been one of the reasons PC gaming has often been a larger industry than console gaming.
Notable Franchises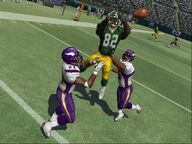 Ad blocker interference detected!
Wikia is a free-to-use site that makes money from advertising. We have a modified experience for viewers using ad blockers

Wikia is not accessible if you've made further modifications. Remove the custom ad blocker rule(s) and the page will load as expected.