Education Laws in the United States of America (Flintlocks Forever)
Talk

0
Share
Ad blocker interference detected!
Wikia is a free-to-use site that makes money from advertising. We have a modified experience for viewers using ad blockers

Wikia is not accessible if you've made further modifications. Remove the custom ad blocker rule(s) and the page will load as expected.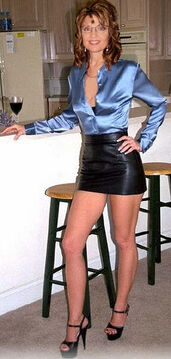 The United States' laws concerning education vary widely from each state as the Federal Government can not make any nation-wide laws for education as it is a State's Rights to regulate education.
List of Major Education Laws
Alabama-100 day year, non-mandatory
Arizona-No public schools
Arkansas-No public schools
California-200 day year, mandatory
Colorado-No public schools
Connecticut-180 day year, mandatory
Cuba-No public schools
Delaware-120 day year, mandatory
Deseret-30 day year, mandatory, limit of homework to 2 pages per night
Florida-no public schools
Georgia- 80 day year, limit of homework to 2 pages per night
Idaho-150 day year, no homework
Illinois-170 day year,
Indiana-No public schools
Iowa-130 day year, limit of homework to 2 pages per night
Kansas-No public schools
Kentucky-No public schools
Louisiana-No public schools
Maine-150 day year, limit of homework, mandatory
Maryland-90 day year, mandatory
Massachusetts-190 day year, non-mandatory, limit of homework to 2 pages per night
Michigan-200 day year, non-mandatory
Minnesota-no public schools
Mississippi-no public schools
Missouri-no public schools
Montana-no public schools
Nebraska-no public schools
Nevada-no public schools
New Hampshire-190 day year, mandatory, limit of homework to 2 pages per night
New Jersey-230 day year, non-mandatory, limit of homework to 2 pages per night
New Mexico-no public schools
New York-300 day year, non-mandatory, limit of homework to 2 pages per night
North Carolina-no public schools
North Dakota-no public schools
Ohio-180 day year, mandatory, limit of homework to 2 pages per night
Oklahoma-no public schools
Oregon-90 day year, mandatory
Pennsylvania-110 day year, mandatory, limit of homework to 2 pages per night
Rhode Island-120 day year, mandatory, limit of homework to 2 pages per night
South Carolina-no public schools
South Dakota-no public schools
Tennessee-no public schools
Texas-no public schools
Vermont-70 day year, mandatory
Virginia-100 day year, mandatory
Washington-80 day year, mandatory
West Florida-no public schools
Wisconsin-no public schools
Wyoming-no public schools